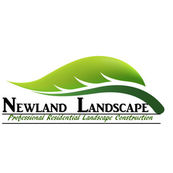 Laguna Hills, CA (PRWEB) February 07, 2018
Orange County Landscapers, Newland Landscape Inc. are now offering their services to property owners in Baker Ranch, Rancho Mission Viejo and Irvine. The company has been providing landscape services for 13 years and has steadily grown to cover all of Southern Orange County. According to a spokesperson, "we pride ourselves on offering unique landscapes and we are proud to expand our services to new residents in Baker Ranch, Rancho Mission Viejo and Irvine. We are confident these homeowners new to the area will discover what others have known for years, Newland Landscape is the best landscape firm in the area."
The communities of Baker Ranch, Rancho Mission Viejo and Irvine are seeing steady growth with many new residential developments in each. "Home owners in Orange County don't just invest in a home, they invest in an aesthetic, and the outdoor landscapes we offer them not only look great, but add significant value to their properties," said a company representative. The most popular landscape services in the area are hardscaping, masonry, artificial turf installation, BBQ construction and irrigation systems. Newland Landscape Inc. offers all of those services and will being them to residents of the three communities.
Newland Landscape Inc. was founded in 2005 and services clients throughout Southern Orange County. The company is one of the fastest growing in the area with over 400 clients. The company is known for creating unique outdoor experiences and for providing exceptional client service. They are also valued for following sound horticultural and sustainable practices.
To learn more about Newland Landscape Inc. visit http://www.newlandlandscapes.com or call 949.584.0769 to speak with a company representative. The company also has a presence on Twitter, Facebook and LinkedIn.