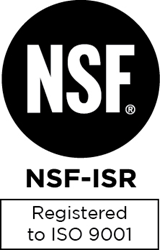 BERKELEY, Calif. (PRWEB) February 09, 2018
Sensys Networks, the world's leading provider of integrated wireless traffic & parking detection and data solutions, today announced it has obtained ISO 9001:2015 quality certification from the NSF International Strategic Registrations (NSF-ISR) for its Design and Manufacturing of Wireless Systems for the Traffic Industry.
ISO 9001:2015 is the newest update to the quality management system standard, which provides an integrated approach to quality management and continual improvement, helping businesses to monitor and manage quality across all operations, as well as achieving consistent performance and service.
Sensys Networks has improved standards of performance and service at all levels in line with the updated standards. This ensures customers can have complete confidence that the Sensys Networks products are designed and manufactured to the highest standard.
"At Sensys Networks, we're proud of our commitment to quality work and processes," said Brian Fuller, vice president of engineering for Sensys Networks. "Truly a company wide effort, ISO certification assures our customers that Sensys Networks is delivering the highest quality products and services."
About Sensys Networks
Sensys Networks improves the way people travel through cities. In the traffic and parking markets, we deliver accurate detection and actionable data that improves safety and reduces congestion for partners and public agencies around the globe. For more information see http://www.sensysnetworks.com .