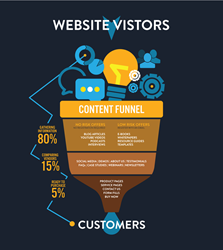 BOISE, Idaho (PRWEB) February 13, 2018
SEO company Page One Power now offers a comprehensive range of SEO services, in addition to its core link building services. SEO services help businesses increase the organic traffic to their websites by improving their performance in search engines like Google. Page One Power offers a variety of SEO services, including:

SEO auditing services
SEO consulting services
Keyword research services
Content creation services
These services are offered in addition to the custom link building campaigns and individual link building services that remain the company's primary focus. Page One Power clients now have access to a wider range of SEO services, exclusive of link building campaigns, creating new opportunities for clients to apply Page One Power's SEO expertise and insight to their overall SEO strategies.
Clients can now leverage Page One Power's consulting, auditing, and keyword research services to develop complete SEO solutions for their businesses. The company remains focused on providing sustainable, white hat link building services.
Service packages are tailored to each client's unique needs. Services begin with auditing and website performance analysis to discover where website visitors who are most likely to convert are entering client websites. Websites are then optimized to perform better than the competition using a variety of SEO techniques, including content creation, link building, and website revisions.
"The most effective link building campaigns are developed as a part of a larger SEO strategy. The solutions we offer our clients are optimized to help them get the most from their SEO investments, and create the foundation needed to support the implementation of their strategy," explains Project Manager Nick Katseanes.
A full listing of the expanded service offerings is available on Page One Power's SEO services page.
The expansion reflects the growing demand for high-quality SEO services, as the value of sustainable SEO practices continues to rise. Page One Power has long been a proponent of sustainable SEO and will now publically offer access to its full range of high-quality, white hat SEO services, beyond the scope of support for link building campaigns. Page One Power is an established innovator in link building and continues to offer pioneering link building services.
"Looking at the bigger picture is essential to doing our best work. A successful link building campaign begins with a well-researched marketing strategy that includes link building," shares Project Manager Tyler Bain, adding, "While we've always created integrated, strategic solutions for our clients, we welcome the opportunity to be more involved with developing more comprehensive SEO strategies for our clients that are reflective of the consideration and planning they put into developing their digital marketing strategies."
About Page One Power
Page One Power is an SEO company specializing in link building services. We provide a full range of SEO services, including custom link building, keyword research, technical SEO auditing, SEO consulting, link building training, and content creation services. Service packages are custom built to help clients get the most out of their SEO investment.
Contact: (208) 229-7046, info(at)pageonepower(dot)com, or http://www.pageonepower.com.
3100 N. Lakeharbor Suite 254 Boise, ID 83703 United States
Twitter: @pageonepower
Facebook: http://www.facebook.com/PageOnePower/
Linkedin: https://www.linkedin.com/company/3065885/