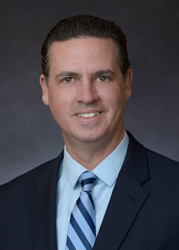 Wilgus has over 20 years' experience as a professional communicator.
PHILADELPHIA (PRWEB) February 09, 2018
SPRYTE Communications, a leading healthcare communications firm, has appointed Mark Wilgus to the position of account director. In this role, he will be responsible for managing multiple client relationships, developing communications strategies, executing tactics and providing counsel on a day-to-day basis in order to help clients achieve their business goals.
Wilgus has over 20 years' experience as a professional communicator, most recently serving as senior community relations specialist for Paulsboro Refining Company, Paulsboro, N.J. There, he managed the refinery's community outreach activities and charitable giving functions, and served as the primary contact for media, public officials and other stakeholders.
Prior to that, he was a marketing account executive with Bank of America in Wilmington, Delaware, and a communications specialist for L-3 Communications/MPRI in Mount Laurel, N.J. He also developed marketing campaigns for diverse clients as an account manager for Success Communications Group in Philadelphia, and served as a senior account executive for Davis Advertising, also in Philadelphia. Before embarking on his marketing career, Wilgus spent five years as a reporter and editor for the Gloucester County Times in Woodbury, N.J.
During his tenure at Paulsboro Refining Company, Wilgus served on the Board of Directors for the United Way of Gloucester County, was vice president of the Greater Paulsboro Chamber of Commerce (VP), and was a member of the Rowan College Foundation at Gloucester County and the Gloucester County Workforce Development Board.
Wilgus earned his Bachelor of Arts degree in communications from Florida Atlantic University, Boca Raton, Florida. He lives in Gibbstown, N.J., with his wife and children.
About SPRYTE Communications
SPRYTE Communications specializes in healthcare and industries touched by healthcare. Its seasoned team of professionals have years of institutional and agency healthcare experience. SPRYTE actively seeks bright new opportunities with provider organizations, pharmaceutical companies, health insurers, foundations, health advocacy groups, healthcare associations, healthcare law firms, social service agencies, healthcare educators and government. The firm is known for its creativity, tenacity and drive in the areas of media relations, reputation management, public affairs, referral marketing and digital content and social marketing. For additional information, visit http://www.sprytecom.com or call (215) 545-4715.