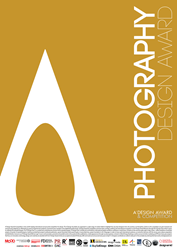 COMO, Italy (PRWEB) February 09, 2018
The A' Design Award and Competition has announced its call for entries for the A' International Photography and Photo Manipulation Design Award. The A' Photography Design Award is organized to select and honor excellent photographs from talented photographers and creative advertising agencies worldwide. The A' Photography Design Awards and Competition accepts entries in several different sub categories such as advertising photography, fine arts and abstract, architecture photography, nature photography, photography books, people and portraits, editorial photography, photo manipulation, stock photography and photography technique.
The A' Photography and Photo Manipulation Design Award is a two step competition. The first step is to submit photography works at A' Design Award website for complimentary preliminary screening. Submissions that pass preliminary screening can proceed with nomination for final evaluation by the grand jury panel.
Deadline for late entries to the A' Photography Design Award is on February 28, 2018 and results of the competition will be announced on April 15, 2018. Interested photographers, artists and agencies could register and submit their photography projects at https://competition.adesignaward.com where further information regarding the design competition such as evaluation criteria, dates and fees, list of jury panel, entry forms and presentation guidelines could also be obtained.
All laureates will be awarded the A' Design Prize which includes a series of PR and publicity services as well as the award trophy, yearbook, certificate and invitation to the special exhibition of best photography works in Italy. In addition to exhibition, all winning photography works will be published in the high-quality, full color, hardcover annual of best designs. Winners will also be invited to join the Gala Night and Award Ceremony in Como Lake, Italy.
About the A' Photography and Photo Manipulation Design Award
The A' Photography Design Award is annually organized to highlight best photographers regardless of their status or past achievements. Photography works by professional, non-professional and student photographers from all around the World that created within last 10 years can be nominated. Therefore, the A' Photography and Photo Manipulation Design Award was established to support and cultivate good design culture worldwide by highlighting the most outstanding photography achievements annually. For more details, please follow http://www.designaward.com.