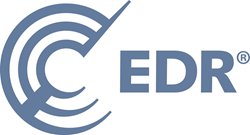 SAN DIEGO (PRWEB) February 12, 2018
EDR, the leading provider of real estate due diligence workflow and environmental data announced today it has partnered with CompStak to deliver commercial real estate transaction information through the Collateral360® platform. Under the agreement, announced at the Mortgage Bankers Association's CREF/Multifamily Conference, EDR will offer CompStak's lease comp data, as well as other property level information to its client base of over 980 lending institutions.
CompStak's data supports decision making throughout the real estate investment lifecycle, from improving underwriting accuracy during origination to loan disposition. It helps in determining asset value and enhances the valuation process with detailed lease information to support income analysis including starting rents, lease terms, tenant improvements, and rent escalations. Lenders can make key income assumptions based on real market value using CompStak.
Collateral360 is a SaaS-based enterprise workflow platform that automates compliance protocol for financial institutions while streamlining critical diligence and risk management functions. The platform delivers workflow, integrated data and supply chain capability across the entire spectrum of real estate diligence – from valuation to environmental, flood, site inspection and related functions that are critical to the loan underwriting process.
"The addition of CompStak's property data and analytics to our Collateral360 platform represents another step towards our vision of providing a single platform that simplifies the process of underwriting and managing real estate assets," said Chris Aronson, CEO of EDR. "The collection and analysis of property information is a vital but time consuming and resource dependent process," added Dean Graves, President and COO of EDR. "Our Collateral360 users will enjoy efficient and immediate access to Compstak's highly regarded and relevant data—enabling them to spend their valuable time on analysis vs. data gathering. Since their launch, the quality of CompStak's data and analytics have been widely praised by the CRE lending market and we are very excited to partner with them," said Graves.
"Many of the world's largest lenders already use CompStak to underwrite commercial real estate assets," said Michael Mandel, co-founder and CEO of CompStak. "Our partnership with EDR allows us to broaden our reach to nearly 1,000 new lenders across the country. The integration of our platforms will create efficiency in appraisal, appraisal review and asset management, while ensuring that the best data is used in the underwriting process. We couldn't be happier to work with EDR to power the property due diligence industry."
CompStak data will be available on the Collateral360 platform in the first quarter of 2018.
About EDR:
EDR is a leading provider of information, technology and workflow solutions to the real estate lending and property due diligence industries including environmental consulting firms, financial institutions, appraisers, and corporations. EDR provides web-based tools that help its clients increase operational efficiencies and better analyze and manage property related risk. EDR's database contains over 4.1 billion property records, including the most comprehensive repository of environmental and land use information in the United States. EDR also conducts market research and shares strategic intelligence through a variety of online channels and in-person events. Go here for more information on EDR: http://www.edrnet.com.
About CompStak:
CompStak creates transparency in commercial real estate markets by gathering information that is hard to find, difficult to compile, or otherwise unavailable. Since 2012, CompStak has delivered this unmatched insight to a network of tens of thousands of members and clients, including Tishman Speyer, Wells Fargo, Vornado, Boston Properties, Equity Office Properties, and every major brokerage nationwide. CompStak Exchange is an exclusive platform for CRE brokers, third-party appraisers, and researchers to get analyst-reviewed commercial lease and sales comps at no charge. Through CompStak Enterprise, lenders, landlords, and investors can access granular CRE transaction information and market analytics. Go here for more information on CompStak: http://www.compstak.com.