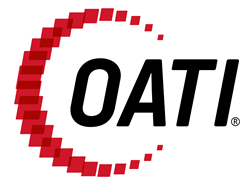 Minneapolis, Minnesota (PRWEB) February 12, 2018
OATI is proud to be part of the NextGrid: Illinois Utility of the Future initiative and stakeholder process. The initiative is an 18-month consumer-focused investigative study to identify, research, and develop options to address issues facing Illinois' electric grid, its users, and the utilities who operate it.
In contributing to the initiative, OATI has participated in kickoff meetings and provided contributions, edits, and comments to the NextGrid Utility of the Future White Paper, prepared for stakeholder review and comments. OATI will continue to contribute to the initiative particularly in the Working Groups 1: New Technology Development & Grid Integration and 2: Electricity Markets. Dr. Farrokh Rahimi, OATI's Senior Vice President of Market Design and Consulting, is OATI's lead contributor.
Study participants include subject matter experts and thought leaders from utilities, energy companies, providers of grid modernization technologies, regulators, consumer advocates, environmental organizations and other electricity market actors. Together, they will engage in research, technical information dissemination, stakeholder discussion and feedback, and consensus-building.
The study will conclude with a report that will detail the opportunities and challenges of grid modernization and is intended to educate policy makers and energy stakeholders. The report will identify options for modernizing grid infrastructure and the policies regulating it, and their potential impact on utilities, consumers, and the environment.
About OATI
OATI provides innovative solutions that simplify, streamline, and empower the operational tasks required in today's energy commerce and Smart Grid. Serving more than 2,000 customers in North America, OATI successfully deploys and hosts diverse mission-critical solutions committed to industry standards and stringent security guidelines.
OATI (http://www.oati.com) is a leading provider of Smart Grid, Energy Trading and Risk Management, Transmission Scheduling, Congestion Management, Distribution, and Market Management products and services. OATI is headquartered in Minneapolis, Minnesota, with offices in California, Punjab, Telangana, and Singapore. For more information, please contact sales(at)oati(dot)net.