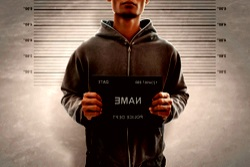 WILMINGTON, Del. (PRWEB) February 14, 2018
The crime rates in the United States have been on the rise for the past 2 years, and it seems that the news is filled with stories about criminal acts that are committed all around the states. With many of the offenders in the USA being released after serving their time, or being on parole, it is important that the people they meet will at the very least know about their criminal past.
GoLookUp has announced a new service that will allow users not only to search for a person's criminal records, but also to see their Mugshot to make sure they gave them correct information about themselves.
GoLookUp's Public Records Search – Finding Vital Information Online
In order to allow the public to be aware of a person's past, much of the records of residents in the US are Public Records. These public records include vital information about residents of the US, including birth records, criminal records, arrest records, changes in residency and much more.
Getting access to these records is limited by state laws, meaning that it can be difficult to get necessary information from different officials due to state limitations. GoLookUp solved this problem by introducing users with a comprehensive access to public records, including the mugshots of those who have a criminal past.
Gaining Access to Criminal Records with GoLookUp
Criminal records contain information about a person's criminal past, and also the reason they have such a record to begin with. GoLookUp's advanced directory allows to find criminal records in a matter of minutes by relying on a person's first name, last name and state of residence.
Once a user enters this information, he or she will receive a detailed report on the criminal past of the person in question. By searching through billions of public records, GoLookUp provides accurate information on the arrest records and criminal records of people in the USA.
This service allows users to find out important information about a person they met, in person or online, and discover if they are being honest about their past. Being able to see a person's mugshot allows to discover the truth about them without a doubt, and find out if they are lying about who they are.
Access to criminal records is important now more than ever, and GoLookUp provides the most comprehensive access to such records, including mugshots, that allows users to find out who they are really speaking with, and whether caution is necessary for self-protection.