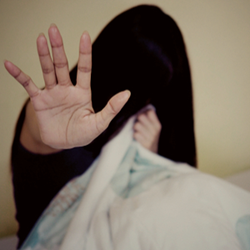 WILMINGTON, Del. (PRWEB) February 15, 2018
Registering sex offenders across the U.S. has become mandatory, and as of 2018, there are over 700,000 registered sex offenders that are monitored by authorities. This allows each state to keep track of the sex offenders living in it, and let people in their surrounding be aware of them.
Despite the fact that sex offenders are registered in their place of residence, there in no assurance that they will tell their neighbors about their criminal sexual past. In order to allow people to know who are the sex offenders living near them, GoLookUp has set up a Sex Offender Search that provides detailed information about sex offenders based only on zip codes.
Sex Offender Registery in the U.S.:
Once a person has been convicted of committing a sexual offense of any kind, he or she are registered as sex offenders in their state of residence. Any changes in the residential status of sex offenders must be registered in order for authorities to keep track of them.
This vital information is a matter of public record, and people can find if a certain person is a registered sex offender and the offences he committed. The search for a single person's criminal sexual past is not enough with hundreds of thousands of sex offenders living in the U.S., and this is why GoLookUp has set up a comprehensive sex offender directory for its users.
The search enables users to type in any zip code in the U.S., or search sex offenders by state, and get detailed information about them. The information provided by GoLookUp includes the full names of sex offenders living in the zip code chosen, their offenses, their mugshot, distance from the place the search was conducted and more.
For searching sexual offenses a single person has committed, GoLookUp has also set up a People Search directory that allows to run a background check on the person in question. A reverse phone lookup and a reverse address lookup can also help find out about a person's criminal sexual past based on a phone number or address - a service that lets users find out if a person they are conversing with has such a past.
The information provided by these search directories on GoLookUp allows users to discover who are the sexual offenders living in their area, in areas where their children go to, offenders living near a potentially new home and anywhere they and their loved ones go to.