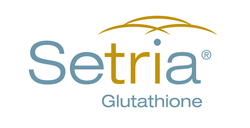 NEW YORK (PRWEB) February 14, 2018
"The Effects of Glutathione on Detoxification and Immunity" will be the topic of an Integrative Healthcare Symposium breakfast symposia on Feb. 24, 2018, at 7:30 a.m. EST in the Madison Suite at the New York Hilton.
Dr. Nick will discuss glutathione science and absorption. She'll provide an overview of "gold standard" glutathione studies that show how nature's "master antioxidant" can aide in detoxification and act as a first-line defense in the immune system.* Learning objectives include:
1. Participants will be able to discuss the science, absorption and body stores of glutathione.
2. Participants will be able to discuss glutathione and detoxification in a clinical setting.
3. Participants will be able to discuss glutathione and immunity in a clinical setting.
The session is sponsored by Kyowa Hakko USA, maker of Setria® Glutathione, and is open to IHS attendees. To register, visit https://www.ihsymposium.com/register/.
About Gina Nick, NMD
Dr. Nick is a California and Hawaii licensed Naturopathic Physician, President Emeritus of the California Naturopathic Doctors Association and Founder and Medical Director of HealthBridge Newport in Newport Beach, CA. She is respected internationally in the fields of Integrative and Functional Medicine, Detoxification, Hormone Treatments, and Addiction Treatment and Recovery.
Dr. Nick is a graduate of the University of California, Los Angeles; where she received College and Latin Honors and is a UCLA Alumni Scholar and member of the Golden Biochemistry with a minor in Nutrition from Rutgers University.
About Setria® Glutathione
Setria® Glutathione, manufactured by Kyowa Hakko Bio Co., Ltd., is a clinically studied and patented form of glutathione that, when taken orally1, has been shown to replenish the body's reserves, which may be depleted as a result of poor lifestyle choices, stress or natural aging. Called the "master antioxidant," glutathione helps protect cells in the body from the damaging effects of oxidative stress and toxins. Setria® Glutathione is manufactured through a patented fermentation process to yield high purity and high quality, is vegetarian and allergen-free. For more information about Setria® Glutathione, visit http://www.SetriaGlutathione.com.
About Kyowa Hakko USA
Kyowa Hakko USA is the North & South American office for Kyowa Hakko Bio Co. Ltd., an international health ingredients manufacturer and world leader in the development, manufacturing, and marketing of pharmaceuticals, nutraceuticals and food products. Kyowa is the maker of branded ingredients including Cognizin® Citicoline, Pantesin® Pantethine, Setria® Glutathione, as well as Sustamine® L-Alanyl-L-Glutamine. For more information visit Kyowa-USA.com.
*These statements have not been evaluated by the Food and Drug Administration. This product is not intended to diagnose, treat, cure, or prevent any disease.