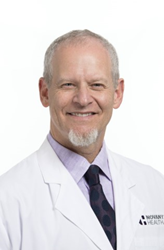 "My goal is to partner with each person and help guide them through the best possible cancer journey, attending to body, mind and spirit."
(PRWEB) February 15, 2018
Novant Health is expanding its options for cancer patients with the opening of an integrative medicine program that takes a holistic approach to managing the physical and emotional effects of cancer treatment, recovery and survivorship. With locations in Charlotte and Winston-Salem, North Carolina, Novant Health Integrative Medicine combines a range of complementary therapies and healthy lifestyle practices with the finest conventional medical care to enhance the care and experience of the individual with cancer.
"The opening of Novant Health Integrative Medicine further demonstrates our dedication to building a world-class cancer center," said Dr. Steven Limentani, senior vice president of cancer services for Novant Health. "By combining conventional cancer treatment with proven holistic therapies, we are treating the whole patient and not just the disease."
Leading the new initiative is noted physician and author Dr. Russell H. Greenfield, a board-certified emergency medicine physician with more than 30 years of experience in conventional and integrative medicine. Greenfield was one of the first physicians worldwide to graduate from the program at the University of Arizona Center for Integrative Medicine under the direction of Dr. Andrew Weil, the world-renowned leader and pioneer in this field.
"My goal is to partner with each person and help guide them through the best possible cancer journey, attending to body, mind and spirit, as well as their personal health goals," said Greenfield. "After a thorough assessment of each individual's unique circumstances, we co-create a customized holistic care plan to support successful treatment outcome, reduce and manage symptoms, and optimize quality of life."
Novant Health Integrative Medicine will offer additional expert advice and support programs, including: guidance regarding the safe and appropriate use of vitamins; supplements and herbs; massage therapy and energy healing techniques such as Reiki and Healing Touch; meditation and mindfulness; nutrition counseling to encourage healthy, reasonable dietary habits; personalized exercise recommendations; yoga therapy; stress management; and traditional Chinese medicine, including acupuncture.
Novant Health Integrative Medicine in Charlotte is located at 1718 E. Fourth St., Suite 105, in the Presbyterian Medical Tower. The Winston-Salem clinic is located in the Novant Health Derrick L. Davis Cancer Center at 3333 Silas Creek Parkway. To make an appointment or to learn more, call the Charlotte location at 704-316-5222 or the Winston-Salem location at 336-277-6009 or visit NovantHealth.org/IntegrativeMedicine.