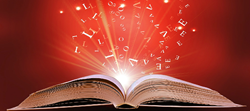 Boulevard Books offers 100% royalties, viral marketing and total support for new authors.
STATEN ISLAND, N.Y. (PRWEB) February 14, 2018
Boulevard Books introduces three new authors who are taking the publishing world by storm. Sepi Roozdar, the author of magic I, weaves magical poetic tales complete with captivating images. She writes, "we all call ourselves "I" and, as magic I, we see the difference between "me" as the mind and "myself" as the heart. it is this vision that chooses love as the one way to be. through a colorful space of imagination, magic I is the story of discovering true you."
Eric Pikul, a young poet new on the hip hop scene rages and refreshes with his new volume of poems, entitled, The Road Less Travelled.
The author writes, "I share each of these poems with you from my heart and from my soul. Every verse takes on new meaning and delivers a specific message to the reader. Universally relatable, this collection provides both motivation and insight into a wealth of topics we all deal with."
Lee Kolesnikoff takes us on a thrilling journey through the 20th century as personal life stories mesh with world shattering history in his new book, Heroes Everywhere. " Born in America; what a blessing for any child to be born in this great nation. What could be better?" the author writes, "Still, for the child of an immigrant, many challenges exist. It has to weave its parents' view of the world and their ethnic customs into the fabric of the new nation's ideology."
Boulevard Books is an educational publishing company for the 21st century. Founded by educator and author Avi Gvili in 2010, it aims to bring to the public the voices of the new century.