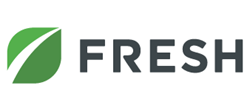 Our recent acquisition and new vision open up the world of possibility as we focus on building fresh experiences that connect humans, systems, and machines.
BELLEVUE, Wash. (PRWEB) February 15, 2018
In January 2018, Fresh Consulting officially entered into a definitive acquisition agreement with SiTech Research Test and Development, a WA-based leading provider of hardware research and development services.
The merger of SiTech's hardware engineering and test automation services with Fresh Consulting's digital strategy, UX design, and software development services better position Fresh to deliver on innovative projects that require a confluence of talent and a connected understanding. To accommodate their new growth, the Fresh Consulting office is undergoing a remodel to expand from 10,800 square feet to 19,300 square feet, with plans for a multi-faceted engineering lab.
SiTech was founded in 2003 by Jeff Alexander, an innovative engineer with over 20 years of prior industry experience. Jeff's experience includes nearly a decade at Microsoft where he helped develop successful products like the original Xbox and the Xbox Kinect, as well as stints as Principal Hardware Architect at Nokia, developing innovative IoT products and image sensors, and as a lead engineer at LaserMotive where he played a primary role in the design of a laser targeting and delivery system that won a $1M award from NASA. Jeff Alexander joins the executive team at Fresh Consulting as the new Chief Science Officer.
CEO Jeff Dance founded Fresh Consulting in 2007 after serving as a Strategy & Operations Consultant at Deloitte Consulting and initially focused on leading the creative side of the business. CTO and Co-founder Steve Hulet joined soon thereafter as a former Amazon software engineer focusing on leading the technical side. They built the company and team on that creative technical integration, with a goal of helping clients stay digitally relevant. Common deliverables include strategy, design, and development for websites, apps, and systems, with the goal of increasing customer conversion or enhancing business efficiency.
After 10 years in business, the entire Fresh leadership team chose to expand into hardware engineering to help clients further prepare for a future where hardware and automation will be even more connected to digital transformation and human experience. Jeff Dance states, "As a full-service digital team, Fresh has a deep history of helping forward-thinking businesses integrate strategic design thinking with cutting-edge technology. Our recent acquisition and new vision open up the world of possibility as we focus on building fresh experiences that connect humans, systems, and machines."
Headquartered in Bellevue, WA, with other offices worldwide, Fresh Consulting now has a global team of over 100 talented employees. Fresh was voted one of Seattle Business Magazine's 100 Best Companies to Work For by their employees recently in 2016. Fresh Consulting has ranked on the Puget Sound Business Journal's Eastside Fastest-Growing Private Companies four times and on the Top 100 Fastest-Growing Private Companies in Washington list three times. The new acquisition positions them with more capability for even more growth as they help clients stay relevant with the fast-paced future ahead.