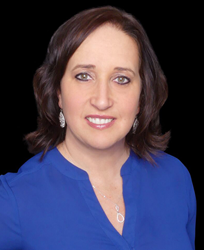 Because of Susan's passion for education and training, agents will benefit from her industry knowledge from day one.
MIAMI (PRWEB) February 15, 2018
North American Title Insurance Co. (NATIC) has added Susan Stewart as state agency manager for Colorado. Her responsibilities include overseeing agency operations across the state, and working with new and existing title insurance agents to grow their business.
"Because of Susan's passion for education and training, agents will benefit from her industry knowledge from day one, as she can train on specific areas of title agent operations," said Rich Griffin, NATIC vice president and national sales manager. "That's a real benefit for growth in this challenging and competitive marketplace. In addition to her passion for education, her outgoing personality and deep Colorado experience make Susan a good fit to help our agents maximize the tools and resources we offer."
Previous to her most recent position as a mortgage banker, Stewart served as vice president of sales and marketing and as director of business development for two Denver-area title companies. Prior to her 2006 move to Littleton, Colorado, she worked as a senior account manager and title insurance assistant for an escrow company and a title insurance agency in California.
"My 18-year career in title, escrow and sales has provided me with a strong book of knowledge about all facets of title insurance," said Stewart. "In addition, my experience at the third-largest agency in Colorado taught me to effectively handle the unique challenges and demands that title agencies deal with every day. I look forward to sharing my technology-based systems approach to building and developing growth strategies for my agency partners."
A Utah native, Stewart received her bachelor's degree from Brigham Young University. She also earned a master's degree in communications and public relations from the University of Denver. Stewart has taught business and professional communication at the university level in Denver and has been a top social media trainer in Colorado since 2008.
Stewart is located at the North American Title office at 7900 E. Union Ave., Suite 100, Denver, CO 80237, and may be reached at telephone number (720) 431-5308.
About North American Title Insurance Co.
North American Title Insurance Co. (NATIC) is a seasoned title insurance underwriter, helping title agents achieve the goal of true business success for over 50 years. The company operates in 39 states and the District of Columbia. NATIC earned the reputation as the "underwriter next door" because its decision makers and associates are easy to reach and their processes are quick and straightforward, including a one-hour underwriting response guarantee that is unparalleled in the industry. The NATIC agency application process is fast and transparent for qualified agents.
NATIC is in Peer Group 1, which groups companies with total assets of greater than $100 million as determined by Kroll Bond Rating Agency Inc., and is ranked 6th by The Performance of the Title Insurance Underwriters© in terms of cash or cash equivalents. NATIC generated more than $230 million in agency premiums in 2016 and maintains a policyholder surplus of approximately $74 million as of Dec. 31, 2016.
NATIC earned a rating of: A' (A Prime) Unsurpassed from Demotech, Inc., A- from Kroll and B++ (Good) from A.M Best. NATIC is headquartered in Miami, Florida. To learn more, visit http://www.natic.com.