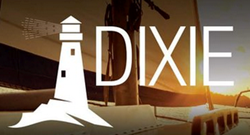 AppRev returns as sponsor of HFMA Region 5 Dixie Institute.
TEMPLE, Texas (PRWEB) February 22, 2018
HFMA Region 5 is a professional membership organization for individuals in financial management of healthcare institutions and related patient organizations. Region 5 includes chapters from Alabama, Florida, Georgia, South Carolina and Tennessee.
The Annual Dixie Institute brings together world-renowned speakers, leaders and visionaries in the areas of healthcare, business, personal growth and finance.
AppRev is sponsoring the Top Golf Networking Event on Sunday, February 25, 2018, which gives conference attendees the opportunity to make connections in a casual and relaxed environment.
The company is also sponsoring the Past Presidents Dinner on Sunday, February 25, 2018. This dinner honors those who have served as president of each chapter of HFMA Region 5.
"We feel very fortunate to be able to support HFMA Region 5's ongoing efforts to promote education, networking and recognition efforts in the healthcare finance industry," said Seth Avery, President and CEO of AppRev.
AppRev is a privately held Healthcare Business Intelligence company based in Temple, Texas, providing services and technology to more than 80 hospitals throughout the United States and Bermuda. AppRev delivers results through services and technology that allow hospitals and clinics to improve revenue cycle performance. The company's solutions are provided via web delivered Service Supported Software™ and include Charge Accuracy, Charge Review, Denials Intelligence, Pricing Analytics, CDM and DSH services. All AppRev solutions employ ongoing measurement of revenue cycle improvements and can be tailored to meet customer-specific requirements.