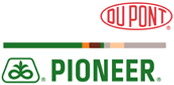 This project will expand our capacity to conduct research operations indoors, providing environmental benefits and reducing the need for additional lands
i (PRWEB) February 16, 2018
KEKAHA, KAUA'I, Hawai` DuPont Pioneer broke ground today on their shade house project in Kekaha, Kaua`i, Hawai`i. The blessing and groundbreaking ceremony was held after the company received approval from the State Department of Agriculture for the project in late January.
The new structures will increase capacity and incorporate new, more efficient technologies. Expansions and improvements estimated at nearly $12 million in total will enhance the DuPont Pioneer Waimea Research Center and the former DuPont Pioneer Kekaha Parent Seed location, which are now part of the research network.
"This project will expand our capacity to conduct research operations indoors, providing environmental benefits and reducing the need for additional lands," Judith Rivera, Hawaii Research Lead for DuPont Pioneer. "We are pleased that Mayor Bernard Carvalho and Council Chair Mel Rapozo were able to join us. We would also like to thank the Kauai State legislative delegation for their support of the project."
During the first phase of the project, four new structures will be built. Additional structures will be built over the next few years. Other improvements are also planned, including renovations to the office building in Kekaha to create more work areas.
About DuPont Pioneer
DuPont Pioneer, a business unit of DowDuPont Agriculture Division, is the world's leading developer and supplier of advanced plant genetics, providing high-quality seeds to farmers in more than 90 countries. Pioneer provides agronomic support and services to help increase farmer productivity and profitability and strives to develop sustainable agricultural systems for people everywhere. Science with Service Delivering Success®.
About DowDuPont™ Agriculture Division
DowDuPont™ Agriculture, a business division of DowDuPont™ (NYSE: DWDP), combines the strengths of DuPont Pioneer, DuPont Crop Protection and Dow AgroSciences. Together, the Agriculture division provides growers around the world with the most complete portfolio in the industry, developed through a robust research pipeline across germplasm, biotech traits and crop protection. DowDuPont™ Agriculture is committed to delivering innovation, helping growers increase productivity and ensuring food security for a growing global population. DowDuPont™ intends to separate the Agriculture division into an independent, publicly traded company. More information can be found at http://www.dow-dupont.com.
02/16/18
®, ™, ℠ Trademarks and service marks of DuPont, Pioneer or their respective owners.