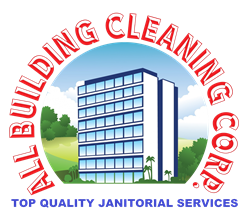 Although it wasn't a smooth journey, the company has steadily grown and now employs dozens of employees in the local community
MIAMI (PRWEB) February 20, 2018
VoyageMIA, a leading regional lifestyle publication in Miami, Florida, recently featured Mike Castro, owner of All Building Cleaning Corp in "Miami's Most Inspiring Stories" for professionals and entrepreneurs. All Building Cleaning Corp is a commercial cleaning company serving Miami and the surrounding areas.
When VoyageMIA asked Mr. Castro to share his story of how he got to where he is today, he described his job working as a "utility man" for Holsum Bakery. This experience in cleaning and sanitation led to his decision to go out and start his own cleaning company. "I purchased a carpet cleaning machine, floor machine, an old Ford Aerostar minivan, and started cleaning carpets in homes, apartments, offices and anyone needing carpet cleaning."
In the interview, he went on to say that, "although it wasn't a smooth journey, the company has steadily grown and now employs dozens of employees in the local community".
The full interview can be read here: Mike Castro, All Building Cleaning Corp - VoyageMIA.
VoyageMIA writes about the hidden gems of Miami and the surrounding tri-county area, featuring interviews with the area's most inspiring entrepreneurs and independent businesses. "Our goal is to help hard-working, inspiring people tell their stories authentically and in their own words", said Emma Jacobs, VoyageMIA.
About Mike Castro, All Building Cleaning Corp:
Mike Castro, President of All Building Cleaning Corp., started the business in 1997 in Miami. Before starting the business he managed the janitorial and sanitation services division of Miami Holsum Bakery & Sparkle Clean Inc. His company, All Building Cleaning Corp is Miami's choice for commercial and office cleaning services for office buildings, industrial, retail and medical. Communities served include: Miami Lakes, Hialeah, Miami Beach, North Miami Beach, Kendall, Coral Gables, Homestead, Ft. Lauderdale, Hollywood, Davie, and throughout South Florida.