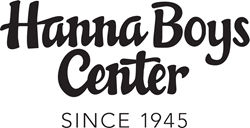 "Having worked with individuals and families on trauma-informed interventions and services for years, I am thrilled to be joining Hanna in such a vital role at this important time," says Dr. Smith.
SONOMA, Calif. (PRWEB) February 18, 2018
Hanna Boys Center announced today that Stefanie F. Smith, Ph.D., has been named Chief Clinical Officer (CCO) for Hanna Boys Center. In this key role, Smith will work closely with CEO Brian Farragher to create a comprehensive strategy to enhance the quality of clinical care for Hanna boys. The CCO ensures that clinical staff are of the highest caliber and are able to provide services that are individualized, consistent and trauma-focused. This position will also help to bolster and enhance trauma-informed services across the organization. The CCO supports the CEO, COO, Principal and Director of the Hanna Institute with the coordination and integration of the services of the Hanna Boys Center.
"Our clinical program is one of the things that sets Hanna apart from other, similar organizations, and is crucial to the effectiveness of our treatment program," says Brian Farragher, CEO of Hanna Boys Center. "I'm delighted that Dr. Smith will be providing new leadership in this area, and I'm confident she'll be able to help us raise the level of care and support we provide our boys."
Dr. Smith currently serves as the Program Director of the San Francisco Clinical Psychology PsyD Program at the California School for Professional Psychology at Alliant International University. Additionally, she has served as a research and evaluation consultant as well as a trauma-informed care consultant at Huckleberry Youth Programs in San Francisco. She is also chair of the Cultural Diversity Special Interest Group for the International Society for Traumatic Stress Studies, a contributing editor to Stresspoints, and twice served as a reviewer for the Society's annual international conference. Prior to that, Dr. Smith was Director of Research and Evaluation at Huckleberry Youth Programs, Inc. She also has also served as an HSA Assistant Clinical Faculty member at the University of California-San Francisco in the Child and Adolescent Support Advocacy and Resource Center (CASARC). Before that, Dr. Smith worked at the Trauma Center at JRI in Brookline, Massachusetts as a clinician, trauma-focused assessor, and research coordinator. Dr. Smith has also maintained a trauma-focused private practice throughout her professional career. Prior to becoming a psychologist, Dr. Smith worked as a credentialed high school teacher.
Dr. Smith has experience presenting and teaching in the area of child trauma, adult trauma and post-traumatic stress disorder at the local and national levels, including presentations at the International Society for Traumatic Stress Studies. She has also served as an adjunct professor at University of California Berkeley Extension, Emmanuel College and University of Massachusetts, Boston. She is a founding faculty member of the Trauma-Informed Interventions Certificate Program at U.C. Berkeley Extension. She has published extensively on issues related to trauma treatment.
She has a Ph.D. in Clinical Psychology from University of Connecticut, a M.A. in Clinical Psychology from University of Connecticut, a M.A. in Education from Stanford University, and a B.A. in Psychology and English from Georgetown University.
"Having worked with individuals and families on trauma-informed interventions and services for years, I am thrilled to be joining Hanna in such a vital role at this important time," says Smith. "Every youth we help goes on to live a fuller life, impact many lives around them, stop the cycle of abuse, and overcome the hidden epidemic of childhood trauma and adversity so pervasive in our society today. I can't wait to share my expertise, leadership and ideas with the incredible staff already in place at Hanna."
Hanna Boys Center
Since 1945, Hanna Boys Center has changed the lives of thousands of at-risk, motivated youth through faith, education and caring, helping them grow into productive members of society. Hanna exists to help at-risk teens overcome the effects of childhood adversity—to become responsible, productive adults and realize their highest potential. We do this by providing a nurturing and therapeutic residential environment, a tailored educational model, and trained, caring adults who help kids create positive, permanent change in their lives. http://www.hannacenter.org
# # #