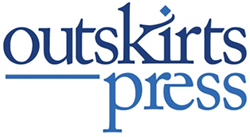 Now, authors and followers of Outskirts Press on social media can up-vote for their favorite video on the Outskirts Press blog to determine the winner of the Microsoft Surface Pro laptop computer. The winning contestant will be announced via the Outskirts Press "Self-Publishing News" blog on Feb. 28
DENVER (PRWEB) February 19, 2018
Outskirts Press, the No. 1-rated self-publishing company according to Top Consumer Reviews, is calling on its social media follows to help pick a winner from among three finalists in the 7th Annual "Show Us Your Love" video contest. The public vote runs from Feb. 19 to 23. The competition, which takes place each year around Valentine's Day, comes with the perfect grand prize for an independent author: a brand-new Microsoft Surface Pro.
Authors were challenged to demonstrate their love for their book, their publishing journey and Outskirts Press in a 1- to 3-minute video. Outskirts Press has identified its top three "Show Us Your Love" videos, which are now competing for the grand prize:
Jackie Fisher "The Lost Branch"
Peter Tokar "Langley's RIP"
Chef Jesse Jones "POW! My Life in 40 Feasts"
Now, authors and followers of Outskirts Press on social media can up-vote for their favorite video on the Outskirts Press blog to determine the winner of the Microsoft Surface Pro laptop computer. The winning contestant will be announced via the Outskirts Press "Self-Publishing News" blog on Feb. 28, 2018.
While only three finalists will compete for the prize, all the videos submitted for the contest are posted for viewing on the Outskirts Press YouTube Playlist. For more information about this contest, as well as self-publishing and book marketing services from Outskirts Press, visit the company at http://www.OutskirtsPress.com.
About Outskirts Press Inc.: Outskirts Press helps authors develop and publish high-quality books by offering exceptional design, printing, publishing, distribution and book marketing services. Top Consumer Reviews ranks Outskirts Press No. 1 because they are passionate about delivering outstanding customer service, affordable pricing, industry-leading royalties, and a team of hands-on, U.S.-based publishing experts. At http://www.outskirtspress.com authors can publish their book, their way, today.
# # #
Outskirts Press Inc., 10940 S. Parker Road, #515, Parker, CO 80134
http://outskirtspress.com 1-888-OP-BOOKS