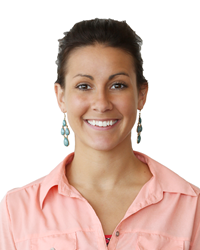 Providing support to our community is an important part of who we are especially when it comes to students.
URBANA, Iowa (PRWEB) February 20, 2018
Clickstop is now accepting scholarship applications for their annual Dream Big! Scholarship program. Area high school juniors and seniors planning to attend a college or trade school are encouraged to apply.
The annual Dream Big! Scholarship honors the company's commitment to promoting students' educational growth and development. Eligible individuals include juniors or seniors in the Vinton-Shellsburg or Center Point-Urbana districts. Clickstop employees or their children are also invited to apply. A minimum grade-point average of 2.7 is required.
Applicants must complete a short online questionnaire, along with submitting a photo or video that showcases their personality. In addition, applicants will need to explain how their principles align with Clickstop's Core Values and/or Code The series of behaviors have been embedded into the company's culture to help guide business decisions, recruit top talent, drive employee development and create a great work environment.
"Providing support to our community is an important part of who we are especially when it comes to students," said Monica Steffeck, Chief Talent Enrichment Officer at Clickstop. "We are so excited to offer these scholarships and encourage the growth, development and dreams of students taking the next step in their journey."
For more information, visit clickstop.com/dream-big-scholarship. Application deadline is March 31, and recipients will be announced April 13.
About Clickstop, Inc.
Clickstop, Inc. grows business units of different sizes, serving multiple industries and markets by employing Business Unit Fanatics™ and supporting these individuals through shared services. Clickstop drives business unit growth through their alignment with their core values, an engaged workforce and sustaining an entrepreneurial environment designed to quickly and effectively navigate change. The company's reputation and commitment to great workplace culture and engagement has landed it multiple workplace focused awards including multiple first place finishes as the Coolest Place to Work in the region.