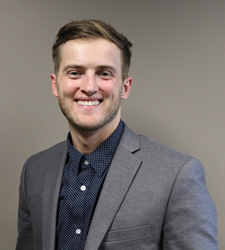 Brian Jensen, regional vice president, said, "Bret is a driven leader who is passionate about helping clients achieve the dream of homeownership. He has the right attitude and fits well with Inlanta's culture. We are excited to have him on the team."
PEWAUKEE, Wis. (PRWEB) February 21, 2018
Bret Sutton said, "As a mortgage originator for close to 5 years, I have had the privilege of helping many great customers achieve the dream of home ownership and build their personal wealth. Buying a house is one of the biggest decisions a person can make. At the end of every day, my goal is to bring the most value and mortgage acumen to my customers. Through my expertise and understanding of every aspect of the mortgage process, I work hard to make sure that the process goes smoothly.
"With Inlanta's breadth of available mortgage products and my commitment to honesty and reliability, I am able to help my customers find the right loan for their financial needs. I strive to build strong relationships based on trust that allow me to become your mortgage expert for life. The biggest complement I can receive is a referral to your friends, family, and colleagues. I look forward to helping you find the Loans for your Dreams®!"
Brian Jensen, regional vice president, said, "Bret is a driven leader who is passionate about helping clients achieve the dream of homeownership. He has the right attitude and fits well with Inlanta's culture. We are excited to have him on the team."
Bret Sutton can be contacted at 816-769-2288 or bretsutton[at]inlanta[dot]com. Their office is located at 8617 Hwy 100, Nashville, TN 37221.
About Inlanta Mortgage
Headquartered in Pewaukee, WI, Inlanta Mortgage was established in 1993. The company has grown to over 40 branches in 20 states and over 250 employees. Inlanta Mortgage's mission is to be the home financing partner that you trust to serve your family, friends, and community. Their team of dedicated mortgage professionals is committed to delivering an exceptional experience using honest and ethical lending practices.
Inlanta Mortgage was named a Milwaukee Journal Sentinel Top Workplace in 2014, 2015, and 2016. Inlanta has also been recognized as one of the "50 Best Mortgage Companies to Work For" by Mortgage Executive Magazine and one of the country's "Top Mortgage Employers" by National Mortgage Professional.
Inlanta Mortgage continually seeks branch managers and loan officers who want to grow their business. To learn about growth opportunities, please contact Brian Jensen (Midwest) at brianjensen@inlanta.com or 630-927-0380; or Kevin Laffey (Kansas, Missouri, and Iowa) at kevinlaffey@inlanta.com or 913-645-4647. To learn about opportunities in other locations, visit http://www.inlantapartners.com, call 262-439-4260, or email partners[at]inlanta[dot]com.
Inlanta Mortgage, Inc. NMLS #1016. Bret Sutton NMLS#1200856.