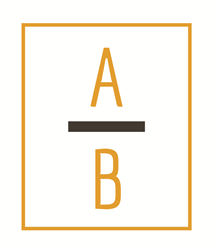 Teaming up with Atlas Brands will help us promote our world class beers in Oklahoma. Zach Prichard, President, Prairie Artisan Ales
TULSA, Okla. (PRWEB) February 20, 2018
The new Prairie Era label for Prairie Ales will allow consumers starting in March to purchase this farmhouse ale at convenience and grocery stores across Oklahoma. Prairie Era is a hoppy farmhouse ale dosed with lemon zest, along with a combination of cascade and centennial hops for an extra kick of citrus.
"We are extremely excited to offer Prairie Era at these new locations to let the consumers get a taste of what's to come from our world ranked beers," said Zach Prichard, President, Prairie Artisan Ales."With the modernization of Oklahoma liquor laws set to take place in October 2018 we wanted to introduce more beer drinkers to our craft beers today. Teaming up with Atlas Brands will help us promote our world class beers in Oklahoma."
Atlas Brands has one of the finest teams of marketing and brand ambassadors in Oklahoma and their strategic alliance with one of the biggest and fastest growing distributors, Boardwalk Distribution gives them the ability to have beer on every shelf across the state.
About Prairie Artisan Ales
In 2012, the idea to start a new brewery in the heart of Oklahoma came to Chase Healey. Prairie was born with the help of Krebs Brewing Company and their 4th generation owner, Zach Prichard. Krebs Brewing Company is home to the state's oldest brand of beer, Choc. Initially, Prairie focused on farmhouse ales and sour beers before making their name in the stout world. Prairie Bomb was created in 2013 and that marked a new era for the brand. In early 2016, Krebs Brewing Company acquired the Prairie brands into their family of beers, and the brewery has continued to grow since. Their unique perspective to brewing has landed them on the Top 100 Best Brewers in the world list for the past 4 consecutive years. Several of their beers have been named in the Top 100 Best Beers in the World, including 3 that made the list just this year.
Prairie continues to push the envelope with farmhouse ales, stouts, sour beers, foeder aged beers, and, of course, barrel aged stouts. They recently opened taprooms in Oklahoma City and McAlester, and plan to expand their taproom experience to new markets in the future.
About Atlas Brands USA
Atlas Brands USA is a low-point beer wholesaler and a broker and marketer of other strong (OK+) beer, wine and spirits brands in the state of Oklahoma. Atlas has a broad portfolio of beverage brands and products, which expanded significantly with strategic acquisitions of Oklahoma beverage brokers Paragon Brands in 2016 and Craft & Barrel in 2017. The mission at Atlas is to build an expert team of brand ambassadors dedicated to identifying and fulfilling client needs. Atlas is continually expanding its team of ambassadors whose job is to provide brand direction to salespeople and build relationships with a focused retail vision.
About Boardwalk Distribution
Boardwalk Distribution is a wholesaler of strong (OK+) beer, wine, and spirits in the state of Oklahoma that supplies retail liquor stores, restaurants, and bars statewide. Formed in May of 2012 by Bryan Hendershot, Boardwalk has grown to over $100M in sales and has statewide coverage in Oklahoma with a forward vision to expand to additional states in 2018. In a highly competitive market where all wholesalers offer the same products for the same price, Boardwalk accomplished this rapid growth with superior customer service. That customer service starts with accurate loads delivered on time every time. Boardwalk has the longest service hours in the state, helping to insure next day deliveries for their customers. In addition, they have customer focused technology that starts with a superior online ordering system developed with input from their key retailers. The system is enhanced and changed monthly based on customer feedback.