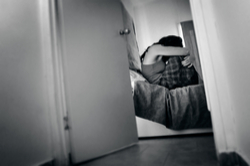 Wilmington, Delaware (PRWEB) February 21, 2018
News of sex offences are always disturbing, especially when the person who committed the offence was seemingly innocent looking. It is now known that sex offenders come from all walks of life, and precaution should always come in to play when meeting new people.
GoLookUp has set up a Sex Offenders Search directory that allows users to find all the sex offenders in their surroundings in order to take the necessary precautions, and know about the violent criminal past of people in their lives.
Sex Offenders in the United States:
As of 2018, there are over 700,000 registered sex offenders in the United States that are monitored by the authorities. In order to keep track of all the sex offenders, they are required to register in every place they move to.
The sex offender registry is part of the public records in the country, meaning people can search for the criminal records of sex offenders. In many cases there are dozens of sex offenders in every area and zip code in America, which makes it difficult to track them all down. In order to make the search easier and faster, GoLookUp's sex offender search engine runs background checks on entire neighborhoods, and provides complete information about the sex offenders living in them.
GoLookUp's Sex Offender Registry:
GoLookUp's Sex Offender directory locates sex offenders by zip codes that are provided by the users. By typing in a certain zip code into the search engine, users can learn about all the sex offenders in the zip code's area. GoLookUp scans billions of public records and provides reports of sex offenders including their mugshots, sexual offences they committed, their address and even their distance from the place the search was conducted from.
In addition to searching for sex offenders by zip codes, GoLookUp also provides users access to criminal records by phone number or address. The reverse phone lookup and reverse address search directories allow to search for a person's criminal sexual past based on basic details. This way users can find out if a new friend, a neighbor or any acquaintance have a violent sexual past.
Searching for sex offenders in a certain area, especially in places where there are children, is highly important these days. GoLookUp's comprehensive sex offenders search directory lets users find out every detail about sex offenders in their zip code area, and also find information about a certain person that may have a violent sexual past.