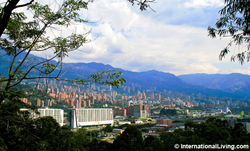 You can live alone, own a business, join agencies like the Chamber of Commerce, and basically have the life of your dreams with no hassle.
Baltimore, MD. (PRWEB) February 20, 2018
Twelve countries included on International Living's 2018 Annual Global Retirement Index rank ahead of the U.S. in terms of gender equality, as measured by the World Economic Forum's (WEF) annual Global Gender Gap report, which puts the U.S. in 49th place.
That report assesses the gender gap in each of 144 economies, measuring the difference between such factors as access to education, representation in government, economic participation, and lifespan.
According to the WEF's report, Nicaragua, Ireland, the Philippines, France, Bolivia, Spain, Portugal, Colombia, Costa Rica, Ecuador, Panama, and Peru all come in ahead of the U.S.
Expats retired to those countries say they see evidence of greater gender parity in their adopted homes.
Nicaragua
"Nicaragua has many surprises and these two may be the most stunning—40% of the political parties are made up by women and all elections (president, mayor, etc.) must consist of a male and female candidate on the same ticket," says IL Nicaragua Correspondent, Bonnie Hayman who lives in San Juan del Sur, Nicaragua. "In other words, two men cannot run for mayor and vice mayor; it must be a man and a woman."
In the world's best-value retirement destinations, Baby Boomers report they can improve their quality of life, lower their stress levels, and live comfortably in safe, beautiful, warm-weather communities on a modest budget.
"The lifestyle for foreign women in Nicaragua is very high," says Hayman. "You can live alone, own a business, join agencies like the Chamber of Commerce, and basically have the life of your dreams with no hassle.
"Foreign women are free to come and go as they please. I have traveled throughout Nicaragua alone on the buses with no problem."
Ireland
Ireland claimed first place in the Fitting In category of International Living's just-released Annual Global Retirement Index 2018 scoring 97 out of 100. And while that measure was taken without consideration of gender, specifically, the ease with which female expats settle in certainly reflects that high ranking.
For over two decades, the Presidents of Ireland were female—the "Land of a Thousand Welcomes" has embraced women in politics.
Ireland is English-speaking and has a low-key, inclusive culture, making it a top choice for retirees who want an easy place to fit in, make friends and enhance their quality of life.
"I didn't know a soul when I moved, at the age of 61, to the small town of Corofin, in northern County Clare," says Janet Buell from Illinois. "But I was confident friends would come soon enough.
"Despite its small size, Corofin bustles with activity. I went to local music sessions, exhibits, dances, and stage productions. Soon enough, good friends came along, as delighted to have me in their company as I am to have them.
"I chose Corofin—population less than 1,000—because it's central to every place, and I wanted to have easy access to all of Ireland and to the rest of Europe. It's 15 minutes to the motorway, 10 minutes to the lively town of Ennis, and the coast is less than 30 minutes away. Shannon International Airport is a leisurely 25-minute drive. I've already launched trips from there to the Netherlands, France, and Italy."
Colombia
Colombia, always a staple in the IL Annual Global Retirement Index, is well within the top 10 this year, sitting in 6th position. This South American gem scored highly in the Cost of Living, Fitting In, Entertainment and Amenities, Healthcare, Healthy Lifestyle, and Governance categories.
"Some of the best things about retiring in Colombia don't show up on a survey," says IL Colombia correspondent, Nancy Kiernan. "For example, the warm, welcoming Colombian people. As the expression goes, "You don't meet a Colombian…you meet the entire family!" Here you'll always feel part of the community.
"Universities in Colombia are now graduating more women than men, which will lead to more economic opportunities for women. The percentage of women in professional positions (managers, accountants, lawyers, physicians and financial advisors) is growing. I have been encountering more women in these roles over the nearly six years that I have been living in Colombia. The larger cities have more opportunities than the smaller towns and pueblos. More women than men work part time (to balance family needs).
"As a female expat, I am treated with the utmost respect and equality by the Colombian men and women that I have met for my banking, medical, financial and legal needs, as well as daily interactions in the stores, on the street and on public transportation."
Costa Rica
For the first time, Costa Rica takes the top spot in International Living's 2018 Annual Global retirement Index. It topped the categories of Healthy Lifestyle and Healthcare while scoring well in the Fitting In, Governance, Entertainment and Amenities, and Climate categories.
This country is one of the most politically stable in Latin America. In an increasingly uncertain world, Costa Rica is a beacon of dependability—a country that "has its act together"—with expats regularly reporting that the Costa Ricans are welcoming, the politics are low-key, and there's a "live-and-let-live" sense about the country.
"Costa Rica, long thought of as a Latin America machismo society, has seen a changing face over the last several decades when it comes to equal rights for women," says U.S expat Kathleen Evans. "This small, forward-thinking country has a certain respect for women and you can see it as women are integrated into positions which go beyond traditional 'female' roles, such as in the service industry, healthcare, computer science, law, and politics.
"In fact, Costa Rica recently elected their first female president, who served from 2010 to2014. You will also find a multitude of female expat business owners in the majority of the tourist areas. Costa Rica has long been a destination which is safe for women, many who moved on their own to start a new life."
More information can be found here: Women's Equality: Many Top Retirement Havens Outrank the U.S
Editor's Note: Members of the media have permission to republish the article linked above once credit is given to InternationalLiving.com
Further information, as well as interviews with expert authors for radio, TV or print, is available on request. Photos are also available.
For information about InternationalLiving.com content republishing, source material or to book an interview with one of our experts, contact PR Managing Editor, Marita Kelly, +001 667 312 3532, mkelly(at)internationalliving(dot)com
Twitter: @inliving
Facebook: https://www.facebook.com/International.Living/