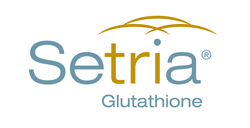 (PRWEB) February 20, 2018
Fasting can significantly increase atrophy of mucosal membranes in the small intestines, meaning the body loses some of its ability to absorb key nutrients into the bloodstream. Those membranes also help keep bacteria in the intestinal tract and out of vessels that feed the liver, spleen, and other organs. Food-intake reduction also lowers stores of glutathione (GSH), an antioxidant critical to minimizing oxidative stress.
A recent study published in the World Journal of Gastroenterology showed oral supplementation of Setria® glutathione may help prevent intestinal mucosal atrophy by diminishing the levels of reactive oxygen species (ROS) in the small intestines. GSH Setria® also was shown to enhance growth of mucosal cells and villi, minute projections that absorb fatty acids and glycerol into the bloodstream.
Researchers divided animals into eight groups: two received regular feedings, with one providing Setria® L-Glutathione; the remaining six groups were given saline or GSH Setria during fasting for 48-hour and 72-hour. Mucosal height, apoptosis (cell death), and cell proliferation in the small intestines were histologically measured.
Oral GSH Setria® glutathione administration enhanced intestinal mucosal height compared to saline-treated animals, according to the study. Mucosal heights in study animals put on 48-hour and 72-hour fasts were ~100.0 μm higher for those given oral GSH Setria® Glutthione over saline.
Furthermore, oral GSH Setria® administration accentuated cell growth in the small intestines during fasting. GSH Setria® was shown to reduce ROS formation and suppress the acute inflammatory response, which hinders mucosal structures and functions. GSH Glutathione is an "important scavenger" of ROS, so maintaining an elevated glutathione-defense system levels is key to mucosal health leading to gut barrier function.
To read the complete study, visit https://www.wjgnet.com/1007-9327/full/v23/i36/6650.htm.
About Setria
Setria® Glutathione, manufactured by Kyowa Hakko Bio Co., Ltd., is a clinically studied and patented form of glutathione that, when taken orally, has been shown to replenish the body's reserves, which may be depleted as a result of poor lifestyle choices, stress or natural aging. Called the "master antioxidant," glutathione helps protect cells in the body from the damaging effects of oxidative stress and toxins. Setria® Glutathione is manufactured through a patented fermentation process to yield high purity and high quality, is vegetarian and allergen-free. For more information about Setria® Glutathione, visit http://www.SetriaGlutathione.com.
About Kyowa Hakko USA
Kyowa Hakko USA is the North & South American office for Kyowa Hakko Bio Co. Ltd., an international health ingredients manufacturer and world leader in the development, manufacturing, and marketing of pharmaceuticals, nutraceuticals and food products. Kyowa is the maker of branded ingredients including Cognizin® Citicoline, Pantesin® Pantethine, Setria® Glutathione, as well as Sustamine® L-Alanyl-L-Glutamine. For more information visit Kyowa-USA.com.
*These statements have not been evaluated by the Food and Drug Administration. This product is not intended to diagnose, treat, cure, or prevent any disease.
# # #