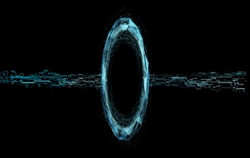 BOULDER, Colo. (PRWEB) February 22, 2018
Enterprise Management Associates (EMA), a leading IT and data management research and consulting firm, today announced it will host a webinar titled "Leveraging Streaming Data through Automation," featuring John L Myers, managing research director of business intelligence and data warehousing at EMA, and Neil Barton, chief technology officer at WhereScape.
As the pace of business picks up, organizations are looking for ways to increase the speed of data and information. Real-time data from IoT enabled devices can provide critical operational insight to supply chain management and security. Online, real-time applications contain the customer order, purchase and payment information that marketing and finance teams require. In each of these cases, business stakeholders are looking to consume and analyze information as soon as it is available.
Technologists are now pressed, more than ever, to harness, validate, configure and maintain these data pipelines to meet this challenge.
Organizations implementing analytical environments with automation practices and techniques have reaped the benefits of faster project delivery, less risk, and lower cost. Standardizing the configuration and implementation of data structures and the movement of data to those structures has proven to reduce new implementation timeframes. Now the opportunity to use automation to leverage streaming data promises to have a similar impact on the ability of marketing and operations to capitalize on its insight, and for IT departments to more practically and quickly provide and manage the data pipelines needed to support it.
During this webinar, Myers and Barton will discuss how the world of streaming data pipelines and automation practices for analytical environments intersect to provide value to both business stakeholders and corporate technologists, as well as:

Drivers behind the growth of streaming usage scenarios
Challenges that streaming data presents
Value of automation techniques and technologies
Benefits of applying automation to streaming data pipelines
How WhereScape® automation with Streaming can fast-track streaming data use in your data landscape
The webinar is Thursday, March 1 at 1:00 p.m. Eastern. Those who wish to attend can register at: http://info.enterprisemanagement.com/leveraging-streaming-data-through-automation-pr
About EMA
Founded in 1996, EMA is a leading industry analyst firm that specializes in providing deep insight across the full spectrum of IT and data management technologies. EMA analysts leverage a unique combination of practical experience, insight into industry best practices, and in-depth knowledge of current and planned vendor solutions to help clients achieve their goals. Learn more about EMA research, analysis, and consulting services for enterprise line of business users, IT professionals and IT vendors at http://www.enterprisemanagement.com.