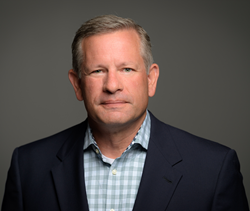 Over the last several months we have restructured our organization to expand and streamline operations to better support our growing, global customer base as they adopt our cloud-based contact center platform.
(PRWEB) February 21, 2018
Serenova, a leading contact center-as-a-service (CCaaS) and workforce optimization (WFO) provider, today announced two key changes to its executive team: CCaaS industry veteran Julian Critchfield has joined the company as Chief Operating Officer (COO); and Matt Despain, formerly Serenova's Vice President of Product Management, has been appointed to Chief Product Officer (CPO). As Serenova continues to experience strong growth and increasing demand for its CCaaS and WFO software, both Critchfield's and Despain's extensive experience scaling critical contact center management programs – while maximizing revenue growth and driving profitability – will be key components of the company's ongoing success.
Critchfield is a transformative operating and cloud executive who brings more than 20 years of successful leadership in global corporations and startups to Serenova. As COO, Critchfield is responsible for Serenova's global infrastructure and customer service operations and is specifically laser focused on enhancing sustainable cloud services for current and future customers. He joins Serenova from CA Technologies, where he was the General Manager and Senior Vice President responsible for the company's cloud analytics platform, Jarvis. Prior to that he was Chief Technology Officer (CTO) at InContact, leading the company's contact center technology strategy, product research and development and cloud operations. Critchfield has also held executive positions at GE Healthcare, Micro Focus and Oracle.
"Over the last several months we have restructured our organization to expand and streamline operations to better support our growing, global customer base as they adopt our cloud-based contact center platform," stated Tom Schollmeyer, CEO of Serenova. "We're delighted and fortunate to have someone with Julian's talent, business acumen and deep institutional knowledge of the cloud space to oversee this team to ensure that we have the best service to offer our customers in the contact center industry. Julian's proven operational experience and executive leadership makes him the ideal person to take on this role."
As CPO, Despain drives innovation, vision and strategy of Serenova's contact center platform, working closely with engineering and the rest of the company. In this expanded role, Despain oversees all product management, product marketing and strategic alliances for Serenova's CCaaS and WFO products to drive tighter alignment across technological and product innovation, sales enablement, and overall messaging. In his time with Serenova, Despain has already successfully led the development of Serenova's cloud-based software products as well as the integration of WFO following Serenova's acquisition of TelStrat. Prior to joining Serenova, Despain spent over five years at InContact building product teams, driving technology acquisition and launching cloud contact center solutions. He helped drive growth that ultimately led to InContact's the acquisition by NICE.
"I'm delighted to announce Matt's appointment to this position where he has even more autonomy to lead the innovation and market adoption of our cloud-based contact center platform," said Schollmeyer. "Under Matt's expert direction, Serenova will continue to drive transformation of the contact center through our innovative products and vision so our customers and future customers can manage customer service more effectively and efficiently. He has proven that he knows how to bring complex technologies to market, and I look forward to continuing that push forward for Serenova with Matt."
About Serenova
Serenova simplifies every aspect of the customer experience, from front office to back, to make life easier for you, your customers and your employees. The world's most passionate, customer-focused brands achieve brighter interactions, deeper insights, and more meaningful outcomes with Serenova's contact center solutions. Headquartered in Austin, Texas, Serenova has operations in California, Canada, the United Kingdom and Australia. Learn more at http://www.serenova.com. For live updates, follow @SerenovaShine.