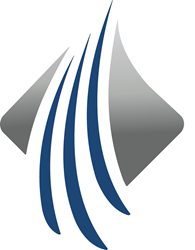 Rapid technology advancements are rewriting the rules for how hiring managers connect with applicants
ATLANTA (PRWEB) February 22, 2018
Lucas Group, the leader in North American executive search, announced the publication of its newest white paper, "How to Job Search as a Mid-Career Professional: The New Rules for When and How to Switch Jobs", authored by Washington, D.C.-based Managing Partner Sam Peterson.
The white paper walks mid-career professionals through the process of switching jobs with a special focus on how technology changes are impacting the job search and interview process.
"Rapid technology advancements are rewriting the rules for how hiring managers connect with applicants at all levels, including mid- and senior-level positions," says Peterson. "From application tracking systems to using artificial intelligence to pre-screen resumes and conduct interviews, a lot has changed in the last few years. Job search strategies that worked five years ago won't deliver results today."
In addition to walking job seekers through these technology changes, Peterson's white paper also provides actionable next steps to maximize LinkedIn impact, improve value-based networking, and prepare for the new interview process.
"Even as companies move to use new technology to streamline their search process, LinkedIn is still ground zero for networking and candidate searching," says Peterson, who has more than 18 years of experience in executive-level Accounting & Finance recruiting. "LinkedIn is where job seekers can build a strong brand and take control of their professional story,"
LinkedIn contacts and professional networking is key for internal company referrals.
"Whether this referral comes from a current employee or a recruiter, it can help you bypass the online submission process and ensure the right person reviews your resume," advises Peterson.
Lucas Group specializes in executive recruitment for Accounting & Finance, Human Resources, Information Technology, Legal, Manufacturing, Military Transition, and Sales & Marketing. Taking pride in the professional growth and career advancement of its Associates, Lucas Group provides clear career path trajectories together with the industry's most sophisticated onboarding and ongoing educational programming. Working throughout 15 offices in the U.S., Lucas Group recruiters are able to source leading talent that no one else can.
About Lucas Group
Lucas Group is North America's premier executive search firm. Since 1970, our culture and methodologies have driven superior results. We assist clients ranging in size from small to medium-sized businesses to Fortune 500 companies to find transcendent, executive talent; candidates fully realize their ambitions; and associates find professional success. To learn more, please visit Lucas Group at http://www.lucasgroup.com and connect with us on LinkedIn, Facebook, and Twitter.