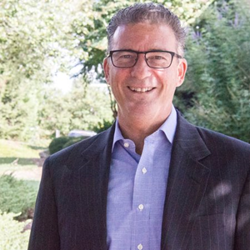 Our team's focus on our core values of people, technology, and resilience has expanded our managed services from disaster recovery to a multitude of offerings that enable customer success.
ATLANTA (PRWEB) February 23, 2018
Corus360, a Converge company, announced today that CRN®, a brand of The Channel Company, has named Corus360 to its 2018 Managed Service Provider (MSP) 500 list in the Elite 150 category. This annual list recognizes North American solution providers with cutting-edge approaches to delivering managed services. Their offerings help companies navigate the complex and ever-changing landscape of IT, improve operational efficiencies, and maximize their return on IT investments.
In today's fast-paced business environments, MSPs play an important role in helping companies leverage new technologies without straining their budgets or losing focus on their core business. CRN's MSP 500 list shines a light on the most forward-thinking and innovative of these key organizations.
The list is divided into three categories: the MSP Pioneer 250, recognizing companies with business models weighted toward managed services and largely focused on the SMB market; the MSP Elite 150, recognizing large, data center-focused MSPs with a strong mix of on-premise and off-premise services; and the Managed Security 100, recognizing MSPs focused primarily on off-premise, cloud-based security services.
Corus360's managed service offerings began with their RES-Q™ practice in 2007, providing clients with data backup and recovery solutions, which has since developed into a robust cloud platform that delivers both availability and security. This success paved the way for additional service offerings such as IBM PowerCloud hosting, Platform-as-a-Service for application hosting, data management services, and a successful Office 365 migration practice.
By implementing next-generation data center technologies and Microsoft Azure offerings, Corus360 has built on legacy DR consulting practices that enable clients to implement resilient solutions, allowing them to take advantage of their applications and analytics without the risk and complexity of maintaining their own data centers.
"Managed service providers have become integral to the success of businesses everywhere, both large and small," said Bob Skelley, CEO of The Channel Company. "Capable MSPs enable companies to take their cloud computing to the next level, streamline spending, effectively allocate limited resources and navigate the vast field of available technologies. The companies on CRN's 2018 MSP 500 list stand out for their innovative services, excellence in adapting to customers' changing needs and demonstrated ability to help businesses get the most out of their IT investments."
"This recognition is a tribute to our people and their commitment to our clients," said Steve Johnson, President and CEO of Corus360. "Our team's focus on our core values of people, technology, and resilience has expanded our managed services from disaster recovery to a multitude of offerings that enable customer success."
The MSP500 list will be featured in the February 2018 issue of CRN and online at http://www.CRN.com/msp500.
Follow The Channel Company: Twitter, LinkedIn and Facebook
Tweet This:
@TheChannelCo names @Corus360 to @CRN 2018 MSP 500 list #CRNMSP500 http://www.crn.com/msp500
About Corus360
Corus360 is an innovative solutions company that empowers organizations to build, transition, and ultimately transform their environments to reach desired outcomes through seamless resilience, selecting the right people, and implementing ideal technologies. For more information, visit http://www.corus360.com.
Copyright ©2018. The Channel Company, LLC. CRN is a registered trademark of The Channel Company, LLC. All rights reserved.