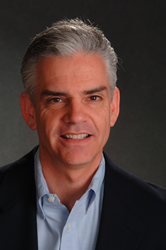 "We're very pleased to welcome Kevin to Canto and leverage his marketing leadership and experience as we accelerate the next phase of our growth in the DAM category." -- Canto CEO Jack McGannon
SAN FRANCISCO (PRWEB) February 27, 2018
Canto, a leading provider of Digital Asset Management (DAM) software, has appointed Kevin Gavin as Chief Marketing Officer.
Based in San Francisco, Gavin will lead all aspects of Canto's global marketing program including marketing communications, demand generation, product marketing and partner marketing. He is an experienced marketing leader with a consistent track record of success in building powerful brands and driving rapid revenue growth for leading companies in emerging categories, four of which had a successful IPO during his tenure.
Gavin reports directly to Canto CEO Jack McGannon, who commented, "We're very pleased to welcome Kevin to Canto and leverage his marketing leadership and experience as we accelerate the next phase of our growth in the DAM category. He is a strategic marketer who has been successful helping companies like Canto become category leaders by creating differentiated brands and developing impactful demand generation programs that increase revenue and capture market share."
Gavin's executive experience includes CMO at Five9, ShoreTel, Talari and Softnet Systems, and VP of Marketing and Product Development at Nextel. He is a graduate of the Wharton School of Business at the University of Pennsylvania.
"I'm really excited to join Canto and build upon its years of leadership and innovation in digital asset management," said Gavin. "The DAM category is growing and Canto has a proven product/market fit with an expanding base of loyal customers who leverage the Canto DAM solution to organize and distribute countless volumes of marketing images, videos and other visual content."
About Canto
Canto is committed to innovation, with a focus on delivering digital asset management (DAM) software and services that solve customers' ongoing brand asset challenges. Canto is an industry leader, helping thousands of customers worldwide efficiently secure, repurpose and distribute digital assets. Supported by a global partner network, Canto is based in San Francisco (USA), with offices in Berlin and Frankfurt (Germany). For more information visit canto.com.