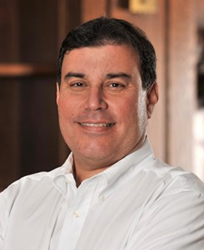 "We are excited to have Humberto on board with AP," said Jeff Hansen, AP's CEO. "His depth of experience and technical capabilities within the industrial sector complements AP's competencies and supports its strategic growth plan."
MINNEAPOLIS (PRWEB) February 26, 2018
Adolfson & Peterson Construction (AP) announces the hiring of Humberto Lopez as its Vice President of Industrial Markets. Mr. Lopez brings to AP more than 30 years of extensive and diversified construction experience in the industrial and manufacturing market sectors. His experience ranges from clients in the food and beverage industry to large manufacturing and processing projects for multi-national corporations.
"We are excited to have Humberto on board with AP," said Jeff Hansen, AP's CEO. "His depth of experience and technical capabilities within the industrial sector complements AP's competencies and supports its strategic growth plan."
Mr. Lopez is a seasoned business leader with deep industrial experience and will divide his time with collaboration across all regions. He held previous executive positions with The Weitz Company, Stellar Group and in the brewing, oil and gas industries in the US and South America. "I am ready and excited for my next challenge in my professional career and look forward to growing the industrial sector with AP," says Lopez. "I am impressed by the AP culture of leadership and learning and look forward to contributing to the success of the organization now and into the future."
About AP
Adolfson & Peterson Construction (AP) is a U.S.-based, privately held firm that is consistently ranked among the top 50 construction managers and general contractors in the nation. Founded in 1946, the company has built longstanding commitments to the regions in which it operates and is known nationally for its innovative and collaborative approaches within the building industry. AP serves the education, healthcare, commercial, municipal, industrial and senior living market segments from its offices in Dallas, Denver, Minneapolis and Phoenix. For more information, visit http://www.a-p.com and follow us on Facebook, LinkedIn and Twitter.