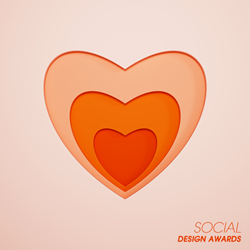 Como, Italy (PRWEB) February 26, 2018
Every day, many excellent design projects are created all over the glob and the A' Social Design Award is open for submissions from social design professionals, product designers, system designers, governments and institutions worldwide in order to recognize best social design projects. In addition, the A' Social Design Award Competition is presented in several different projects such as Eco- sustainable designs, design for environment, design for sustainability, social designs and more.
Late deadline for interested entries to the A' Social Design Awards Competition is on February 28, 2018 and winners of the competition will be announced on April 15, 2018.
The A' Social Design Awards and Competition is completely free for registration, thus talented social designers from all around the globe could register at A' Design Awards in order to submit their creative and unique design projects for preliminary evaluation that will be judged with professional jury members. Social design works that pass the preliminaries can proceed with final nomination, whereas it shall be noted in advance that there is a nominal fee to be paid for entries to the A' Social Design Awards 2018.
Laureates of the A' Social Design Awards Competition will be granted with the A' Design Prize which includes professional certificate and trophy, participation in Gala-Night Ceremony and Exhibition, in addition to a series of PR, marketing and publicity tools to celebrate the status of winning the International Social Design Awards. Besides, winners will be provided with an exclusive interview which will be published at Designer Interviews website as well as included into the Winner's press kit accessible by international and repeatable press members.
About the A' Design Awards
The A' Design Award and Competition has been established to highlight the very best design works worldwide from all design industries. The primary aim of the A' Design Award is to create a global awareness and understanding for good design principles, while the ultimate aim of the A' Design Awards is to push talented designers, companies and brands to develop superior design projects that create value and benefit society. To learn more about the A' Design Awards and the A' Social Design Awards please visit [http://www.designaward.com