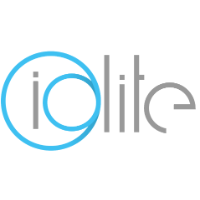 Talinn, Estonia (PRWEB) February 27, 2018
iOlite Foundation, a non-profit organization launching this week, is introducing a smart human-machine translator to convert code back and forth between blockchain virtual machine code and various interfaces: legal documents, popular programming languages and natural language processing to create smart contracts on the blockchain seamlessly and easily without the need of learning specific programming languages. Watch iOlite's Smart Contracts Made Easy intro video here for more background.
iOlite is an innovative solution that is motivated by major achievements within the machine learning industry. Its advanced Fast Adaptation Engine (FAE) engine, will adapt any known natural or programming language to smart contract architecture on the blockchain.
To support the launch of iOlite and distribution of its FAE interface to the broader community, iOlite Foundation today announced a pre-sale Token Generation Event beginning on March 10, 2018. March 21st, 2018 until April 14th, 2018 with mark the formal start and close of their Token Sale. In total, iOlite Foundation will make 650M Ethereum Blockchain tokens available for purchase during the Pre-Sale and the public sale phase. During the Pre-sale, iOlite will offer:

25% bonus from March 10 to March 21;
15% bonus from March 21 to March 29;
10% bonus from March 29 to April 6,
and no bonus from April 6 to April 14.
"The iOlite team and I are determined to bridge the gap that currently exists between traditional industries such as legal, insurance, finance, etc. and the crypto-world by allowing these traditional industries to benefit from using smart contract technology within their operational flows," said Alfred Shaffir, Co-Founder and CEO, iOlite Foundation. "As such, our approach is very different from existing attempts to create general solutions for converting languages. The idea is that we will create, for each language, a core (kernel) language that clearly defines how language syntax would be converted to a smart contract execution language such as Solidity or eWASM JS with restrictions for smart contract requirements. Then the community would expand this language incrementally by defining alternatives. In a nutshell, we want to be able to support non-programmers, such as lawyers, to create smart contracts."
iOlite Foundation's goal is to create a convenient solution that will bridge the gaps between mainstream developers/engineers and blockchain specialists and to let all engineers with programming skills write their own smart contracts and rapidly deliver applications to end users.
Download Bridging The Gaps With Iolite Blockchain white paper to learn more about iOlite Foundation and its mission.
ABOUT IOLITE FOUNDATION
The iOlite Foundation's mission is to bridge the gaps between human beings and machines. Featuring an open source platform, iOlite is a community-driven knowledge base for naturalized languages allowing for easier human-to-machine interfacing. iOlite is a machine-learning and blockchain solution that is constantly learning how to communicate with machines, using any language used by the community, whether programming language or natural language such as English or French. With iOlite, one can easily and seamlessly write a smart contract on Ethereum Solidity, without having any prior programming knowledge or experience, and totally free to use.
Founded in 2017, iOlite, a nonprofit organization, is headquartered in Tallinn, Estonia and is led by its founders Alfred Shaffir (CEO) and Dmitry Kuzminov (CTO). For more information, visit http://www.iolite.io or follow iOlite on Telegram, Reddit, Twitter, Facebook, Medium, and LinkedIn.
MEDIA CONTACT
Mike Sanchez
Wise Public Relations for iOlite Foundation
415.851.0132
iolite@wisepublicrelations.com