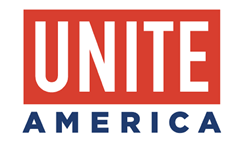 WASHINGTON (PRWEB) February 27, 2018
Unite America (formerly The Centrist Project), a national organization that recruits and supports independent candidates for state and federal office, today formally announced its endorsement of Maryland businessman Neal Simon for the U.S. Senate.
At a news conference announcing its slate of five independent candidates for various offices around the country, Unite America Executive Director Nick Troiano said, "As a member of the U.S. Senate, Neal Simon will put the people of Maryland ahead of partisan politics. He joins our slate of candidates who are at the vanguard of a new movement in our politics to bridge the growing partisan divide and to ensure government truly represents the people –– not the party bosses or special interests."
Troiano said Simon's success in business and his dedication to humanitarian causes makes him an excellent candidate. Simon, 49, is an entrepreneur within the professional services world and has successfully led five companies over the course of his career. He is currently on leave as CEO of Bronfman Rothschild, an investment firm started in 2013 that today manages $6.1 billion in assets from 11 offices nationwide. He is the current board chair of the Greater Washington Community Foundation, and previously served for six years on the board of directors for Interfaith Works, which helps vulnerable neighborhoods in Maryland's Montgomery County fight poverty and homelessness. In 2016, Neal and his family were honored as Interfaith Works' "Humanitarians of the Year."
"I am honored by Unite America's endorsement and thank them for their support," Simon said. "This endorsement recognizes the importance of bringing real change to Washington and electing common sense, centrist leaders who will truly serve their constituents.By electing non-partisan candidates to the U.S. Senate, we can end the deadlock between the two parties and get things done for the people of Maryland and America."
Simon has announced three goals for his campaign: to help the people of Maryland get ahead, to bring people together and to change the way Washington works.
"Too many people in Maryland are working paycheck-to-paycheck, unable to pay the high cost of health care coverage for their families," Simon said. "I also want to help bring the country together by ending the toxic, divisive politics that defines Washington today, and that means changing the way Congress works. We need term limits, campaign finance reform and an end to gerrymandering. These are the ways to get our leaders to listen to the voters instead of the special interests."
Simon will face the Democratic and Republican candidates for U.S. Senate in November. If successful, he will replace Democratic incumbent Sen. Ben Cardin, 74, who is currently running for his third term.
For more information, visit http://www.nealsimon.com.
Unite America (formerly The Centrist Project) is a citizens' movement to bridge the growing partisan divide by electing common-sense, independent candidates to office. For more information, visit http://www.UniteAmerica.org.