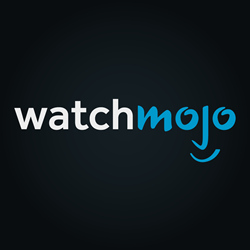 WatchMojo has perfected the pop culture Top 10 list at a time when millennials have adopted long form listicles as the preferred format for daily news and information.
MONTREAL (PRWEB) February 28, 2018
At a time when many media companies are recovering from their ill-fated pivots to video, digital video producer WatchMojo kicks off its thirteenth year with its flagship, English-language eponymous YouTube channel reaching 10 billion all-time views. Including international editions, and the MsMojo and JrMojo channels, its network of owned-and-operated channels stand at over 12 billion views. Across all platforms and channels, WatchMojo has generated upwards of 15 billion views since 2006 and has been profitable since 2012.
Unique Editorial Model Delivers Consistent Growth Over Time
WatchMojo has perfected the pop culture Top 10 list at a time when millennials have adopted long form listicles as the preferred format for daily news and information. With an average watch time of 6 minutes per video (amongst the highest in digital video), WatchMojo's core YouTube audience of adults 18-34 (70% male) has continued to rapidly grow at a rate of 20,000 new subscribers per day. This engagement level is the outcome of years of iteration in WatchMojo's in-house production studios, and actively listening and paying attention to the desires of its community.
Since launching its YouTube channel WatchMojo has generated a staggering 50 billion minutes of watch time while racking up over 300 million views per month. The privately-held, Montreal-based media company has avoided many of the pitfalls of venture-backed media companies by choosing instead to grow organically, based on constant audience feedback and focusing on YouTube, which remains the dominant video platform despite a bevy of competitors.
Founded in 2006, the original vision of the company was to Inform and Entertain, with a mission to produce a video on every topic. The company's focus on infotainment, dominated by top 10 countdown lists featuring mashups and commentary on pop culture and entertainment, has worked. "We've learned how to iterate off of our core model, with new programming and distribution channels," maintains founder and CEO Ashkan Karbasfrooshan.
Expanded Leadership Team Positions WatchMojo for Future Growth
The company also recently expanded its leadership team with a slate of accomplished digital media executives, including digital media veteran Patrick Lauzon as Chief Audience Officer and President of International; former Digitas executive and Newfronts co-founder John McCarus as Chief Marketing Officer; The Onion's former revenue head Matt McDonagh as Chief Revenue Officer; and portfolio manager and company director David Massé as Chief Financial Officer. Combined with WatchMojo founders Ashkan Karbasfrooshan, Christine Voulieris, Raphael Daigneault, Kevin Havill and Derek Allen, WatchMojo is now well-positioned to capitalize on new revenue streams from other social platforms and OTT (including direct sales of custom content), adding depth to its existing business model. The leadership expansion also enables the company to experiment with new formats, including original branded content and live event programming, showcasing advertisers including Chevy, Nintendo and Nvidia.
The company also made additional investments in a female-centric channel, MsMojo; and launched JrMojo, a channel aimed at kids and their parents, as well as international channels: WatchMojo UK, WatchMojo Français, WatchMojo Español, WatchMojo Türkiye, WatchMojo Brasil, WatchMojo Deutschland and WatchMojo Italia. The company also launched new channels in China in partnership with Easub and Weibo as well as WatchMojo India with Reliance Big Entertainment.
Expanding Programming Into Originals & Scripted
Having covered fans' interests in movies, television, music and pop culture, WatchMojo has embarked on creating both scripted and non-fiction original programming. WatchMojo Studios launched its trivia game show, The Lineup, in the spring of 2017, and followed up with The WORST Travel Show, on Facebook Watch, in December 2017.
About WatchMojo
WatchMojo is the most successful media brand ever built on YouTube. Over the past twelve years the company has amassed over 20 million subscribers across all its channels. WatchMojo viewers have generated over 10 billion all time video views while clocking in over 60 billion minutes of watch time. WatchMojo owns and operates the tenth-largest channel on YouTube, whose Top 10 lists have become a pop culture phenomenon, generating over a billion minutes watch time each month. The company now counts 125 full-time and part-time employees in Montreal, New York City, Los Angeles, London, and around the world.