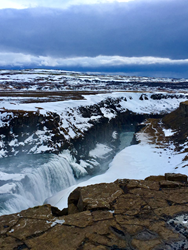 The project aims to open efficient cryptomining operations globally while making use of exclusively green energy to mine currencies like Bitcoin, Bitcoin cash, DASH, and Litecoin on an industrial level.
South Africa (PRWEB) February 28, 2018
Today, The Moonlite Project's initial coin offering (ICO) launches for MoonLite Tokens (MNL). The project aims to open efficient cryptomining operations globally while making use of exclusively green energy to mine currencies like Bitcoin, Bitcoin cash, DASH, and Litecoin on an industrial level.
For the duration of the token sale, 1 MNL will be equal to 0.002 ETH (500 MNL = 1 ETH). There will be a 50% bonus for the first 24 hours of the ICO. Moonlite's first cryptomining operation is set to open in Iceland in August 2018, using a 100% sustainable electrical supply harvested from hydro, geothermal, and wind sources.
"Iceland is an ideal location for our first cryptomining center. It is considered a data capital of the world, the costs are low, there is access to green energy and the naturally cool climate eliminates the need for extensive cooling infrastructure," said founder and CEO Eric Krige. "Following the commencement of its operations, we plan to expand to open cryptomining centers globally and aim to eventually become of the world's larger cryptomining companies."
Construction is slated to begin on Moonlite's first data centre on April 2, 2018, with mining operations officially beginning and commencing operations on August 1, 2018. Funds raised from the ICO will go toward setup costs, cash reserves, advisory team and operations reserves. Operations will focus on efficiency by employing AI and custom algorithms and emergent technologies while limited unplanned downtime.
Thirty five per cent of the company's annual corporate profits will be allocated to buying-back MoonLite Tokens (MNL) from token holders, and all repurchased tokens will be burned. This will reduce supply and increase each token holder's share, as well as increasing the token's net value over time. Buyback proceeds will be received in BTC or ETH.
Proceeds from mining operations will be split three ways. The ratio of the split will be determined quarterly by token holders; 1) Liquidating a percentage into fiat currency to cover operational costs, ad-hoc re-investment into operations, and to engage in other crypto & blockchain investment opportunities, 2) retaining a certain percentage of crypto-currency, to be kept in cold storage for the appreciation and investment value, and 3) a certain percentage of crypto will be retained for planned equipment purchase and expansion.
"Our operational team heading data center operations are the best of the best, and we have chosen the most qualified advisors possible to assist in planning and executing a seamless launch," said Krige. "We believe cryptomining and green practices have the potential to go hand in hand and we are determined to deliver."
The Moonlite Project ICO launches February 28, 2018 at 12:00 GMT and runs until March 21, 2018. Within the first 24 hours, buyers will receive a 50% sign up bonus. MoonLite Tokens can be purchased with Bitcoin, Ethereum, Bitcoin Cash, Dash, Litecoin, Ripple, Visa and MasterCard. For more information, visit http://www.moonlite.io, Moonlite's Telegram group, or Whitepaper.
The Team
The Moonlite Project team comes from diverse backgrounds proven experience within the fields of technology, business, finance, and cryptocurrency.. Moonlite works with the best talent to ensure smooth operations and timely delivery.
Moonlite CEO Eric Krige is a successful entrepreneur and experienced Chief Executive Officer, with 10 years' worth of experience in growing and directing companies in a variety of industries towards their commercial goals.
The management team includes non-executive council Wayne Reece, a former senior sales executive who founded Data System Design (DSD) in 1983. A year later, DSD merged with Dimension Data and he became Dimension Data's Group Sales Director. He was part of the executive team that undertook Dimension Data's successful listing on the JSE in 1987. He is joined by CFO Martin Krige and Steven Ndlovu as head of legal. The advisory team includes ICO Rocket founder Shahar Namer, editor and writer Simon Cocking, entrepreneur Sean Kirtz, and leading technical expert in Blockchain-based accounting and financial applications Nathan Christian.