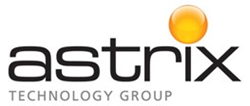 Red Bank, NJ (PRWEB) March 01, 2018
Astrix Technology Group announced today the appointment of Jeffrey Policastro as Vice President of Business Development. Mr. Policastro brings nearly 30 years of scientific informatics sales, marketing and business development experience focused in the life science, chemical, and consumer products industries.
Prior to joining Astrix, Mr. Policastro served as Sr. Director of Business Development of CSols Inc., a provider of laboratory informatics, services and consulting to the scientific community. Prior to this, Mr. Policastro has held various sales and sales leadership roles at top-tier laboratory software solution providers such as LabVantage Solutions and Life Technologies. He has also held similar positions at Thermo Fisher Scientific, InnaPhase Corp. and Beckman Coulter.
"We are seeing a significant demand for collaborative consultants like Jeff that can provide a collaborative approach to drive value to our clients", said Dale Curtis, President of Astrix Technology Group. "Jeff's extensive background in science informatics and deep knowledge of the commercial market coupled with his consulting and business development experience will be of tremendous benefit to our company."
"I am thrilled to be part of the Astrix team", said Mr. Policastro. "My entire career has been in the Laboratory Informatics industry and I look forward to continuing that tradition. I am excited to be working with my new colleagues to build upon their strong foundation of customer success and lead the organization's growth by driving the delivery of high value consulting solutions that will help our clients transform their laboratory operations from the earliest stages of strategic planning through to implementation and support of their technology solutions."
About Astrix Technology Group
Astrix, founded in 1995, provides consulting and staffing services to the scientific community. In addition to the federal government, Astrix's clients include state, local government and industry leading private sector firms in the chemical, biotech, medical device, pharmaceutical and food/beverage sectors. For more information on Astrix, please visit http://www.astrixinc.com