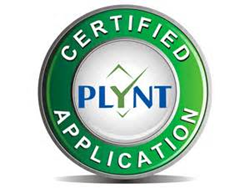 "NOVAtime is thrilled to once again successfully obtain Plynt Certification. With our continued efforts to receive Plynt Certification we show our customers that we take the security of their data seriously, and that we will take substantial steps to prove this."
RANCHO CUCAMONGA, Calif. (PRWEB) February 28, 2018
NOVAtime Technology, Inc. (http://www.novatime.com), a forward-thinking Workforce Management / Time & Attendance solution developer and provider, has announced that the web-based Software as a Service (SaaS) NOVAtime Workforce Management solution has once again passed the rigorous penetration tests conducted by Plynt. The successful completion of this penetration test marks NOVAtime's 10th successful year of obtaining Plynt Certification.
In order to obtain Plynt Certification, NOVAtime is required to subject its web-based SaaS solution to a penetration test by a trained, white-hat hacker (a hacker employed by businesses to test for security weaknesses). This most recent test marks the tenth time NOVAtime has successfully completed this process. Plynt's security protection criteria includes guidelines for password security, data protection in transmission, central storage of sensitive data, and many other requirements. Mr. Brian Harris, VP of Client Services stated that "NOVAtime is thrilled to once again successfully obtain Plynt Certification. With our continued efforts to receive Plynt Certification we show our customers that we take the security of their data seriously, and that we will take substantial steps to prove this."
NOVAtime takes the security of its software and its customer's data to be of the highest priority. Plynt testing is just one of the certifications NOVAtime receives to prove its commitment to its application security. In addition to Plynt Testing, NOVAtime also maintains SSAE16 Type II SOC 1 Audit Compliance on an annual basis, and is a Microsoft Gold Certified Partner.
About NOVAtime
With over 20,000 customers, NOVAtime is headquartered in Rancho Cucamonga, California, and has become the leader in integrating Workforce Management solution with Human Resource and Payroll systems. Known for its scalable and leading-edge software and hardware technology, NOVAtime has been selected as the preferred Time and Attendance / Workforce Management solution provider by many of the best-managed companies in the world.