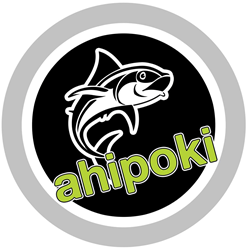 SCOTTSDALE, Ariz. (PRWEB) February 28, 2018
Ahipoki opened their doors to their newest location at 9301 E Shea Boulevard #105, in Scottsdale, Arizona on February 22.
Since their first restaurant opening in April of 2016 in central Scottsdale, the group has been on a torrid pace in opening a total of nine locations in Arizona in only twenty months. 2017 was a year of outstanding growth with openings in Tempe, Central Phoenix, Gilbert and Avondale. Coupled with the chain's fourteen open units in California, the twenty-three total stores makes Ahipoki the largest and fastest growing corporately owned poke chain in America.
In celebration of opening, the newest location only will offer special deals starting February 28 through March 3, 2018:
Deals this week:

February 28, Wednesday, $2 off any bowl
March 1, Thursday, Buy one bowl, get one bowl half off
March 2, Friday buy one bowl, get one bowl free with purchase of a drink
March 3, Saturday - 50% off bowls all day! Plus first 50 people in line get a FREE regular size bowl!
"We've been extremely diligent in our site selection, marketing and efficient operations over the last two years which has really fueled our growth. We're very pleased to finally open in North Scottsdale as this area has been high on our list since inception," explained Jason Jantzen.
Jason Jantzen is also owner of Phoenix Marketing Associates, a top marketing and PR firm in Scottsdale with a long track record of successes in marketing within the restaurant and hospitality industries. Michael Zimmerman, his business partner, an entrepreneur and investor, has a strong background within the construction and service sectors.
More information can be found at http://www.ahipokibowl.com
About Ahipoki Bowl:
The Ahipoki Bowl concept was born out of the desire of a restaurant group wanting to bring a much needed health-conscious California seafood restaurant with a south pacific flair to its customers. Health conscious fish lovers can sit down and relax in a laid back atmosphere all while enjoying the fusion of Japanese and Hawaiian flavors coupled with a fresh fish experience normally found outside of a quick serve restaurant.
Media contact:
Christine Holtz
Phoenix Marketing Associates
choltz(at)PhoenixMarketingAssociates(dot)com
602-282-0202