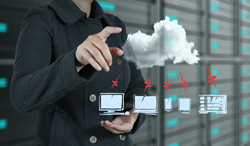 The scalable, cloud-based software serves organizations of all sizes and provides toll-free support that goes beyond password help.
(PRWEB) March 01, 2018
First Healthcare Compliance announces new features to aid healthcare clients with compliance management. The five-year-old company, founded by a nurse attorney looking to ease the compliance burden for her physician spouse, works with organizations throughout the United States and will begin offering secure document storage and management, incident reporting and management, and improved communication that even includes a secure Universal Resource Locator reporting option as an alternative to an anonymous hotline. Client requests guided development of the compliance management software, and the recently added features have been in development for years.
Pam Larkin, Director of Revenue Cycle Management at Excelsior Orthopaedics in western New York, says, "The First Healthcare Compliance portal has streamlined the delivery of our compliance, HIPAA and HR training modules. It provides a central point of reference for regulatory exclusion list checking and documentation." Larkin goes on to state, "The platform has become the first place we add new employee information and has helped us deliver training in an efficient organized fashion." First Healthcare Compliance continuously monitors an online suggestion box available to clients round the clock, and Client Services Manager Regina Miller makes it a priority for her team to fully engage with clients and learn how the system will create efficiencies within their processes. The technique seems to be working as new features are developed. Larkin expresses, "I'm excited for the new self-service functionality and appreciate having the ability to add training as needed."
The scalable, cloud-based software serves organizations of all sizes and provides toll-free support that goes beyond password help. A professional team headquartered in Delaware holds a kickoff call with all clients and encourages communication via telephone or e-mail to keep them on track and informed. Large organizations with multiple locations and teams find value in the ability to provide real-time insight and updates to board members while many smaller physician practices enjoy the efficiency of eliminating multiple vendors.
About First Healthcare Compliance: Founded in 2012 in Wilmington, DE by Julie Sheppard, the cloud-based First Healthcare Compliance software is the most comprehensive solution available to address the compliance program management needs of private practices, hospital networks, healthcare billing companies, and long-term care facilities.