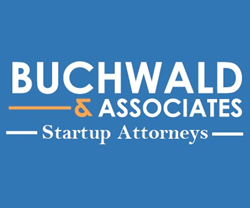 In your startup's early expansion, it's imperative that you find a way to host in-person interviews.
NEW YORK (PRWEB) March 30, 2018
Steven Buchwald of Buchwald & Associates today explained the necessary measures overseas startups should take when seeking employees for operations in the US.
"One of the greatest challenges in expanding to a new market is hiring new employees in that locale," explains Buchwald. "Partially, this is because the culture, regulatory climate, and language are often vastly different – so much so that some startup founders can have difficulty adjusting. The key is to learn and understand the culture, then use the cultural differences to your advantage."
"While I would strongly advise hiring a law firm to help you navigate the vast differences in laws and regulations, the cultural difference between your startup and the United States can actually work in your favor," says Buchwald. "It can help you target a certain subset of employees that might be looking for something different than the bog-standard for their industry. Used effectively, this can give you a considerable advantage in the hiring process."
The most important thing, Buchwald continues, is to give yourself time to find new staff before establishing your office. Figure out what location will give you the best access to skilled staff – which city or region has the sort of employees and the customer base you're looking for – and start a hiring drive there. Beyond that, it is simply a matter of screening based on both qualifications and their fit for your culture.
"In your startup's early expansion, it's imperative that you find a way to host in-person interviews," says Buchwald. "Hiring the right employees is critical to your venture's success. By understanding U.S. culture, embracing the differences between your business and domestic businesses, and positioning yourself effectively, you can easily track down the best and brightest for your organization."
Buchwald, meanwhile, will continue to offer his services to overseas startups, providing them with the legal advice they need to establish themselves in new markets.
About Buchwald & Associates
Founded with the intent of providing legal services to tech startups, Buchwald & Associates focuses on corporate and intellectual property law, Internet law, international mergers & acquisitions, structuring complex transactions, and technology transfer. It also represents individuals in small and mid-sized companies on immigration and naturalization issues. Featured in multiple publications such as Inc., Entrepreneur, Forbes, and TechCrunch, Buchwald & Associates is one of the leading legal authorities for business professionals, particularly entrepreneurs and investors.