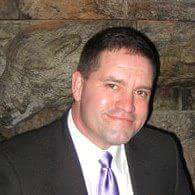 No more talk. No more politics. No more time to kill. Time to focus on fixing the school safety problem. Now. -Jim Lamb, SchoolCivilDefense.com Founder & Spokesman.
FORT LAUDERDALE, Fla. (PRWEB) March 01, 2018
Jim Lamb, a Fort Lauderdale resident, business leader, and father of three, whose friends' and a co-worker's kids attend Marjory Stoneman Douglas High School in Parkland, Florida and were adversely affected by the February 14, 2018 school shooting, announced today that he formally launched http://www.SchoolCivilDefense.com yesterday, February 28, 2018 at 2:21 P.M., exactly two weeks after the attack on Stoneman Douglas, to propose a nationwide solution to the problem of school violence.
In the midst of public debates over gun control v. gun rights, and public outcry over red flags overlooked, breakdowns in communication, missed opportunities for intervention by mental health professionals, and disturbing reports of apparent dereliction of duty by local law enforcement officers, Lamb, a a retired Auxiliary Police Officer, said he seeks to seize the momentum to offer an apolitical, non-partisan response to the school safety problem grounded in citizen action.
Immediately, Lamb's existing network of personal and Internet connections embraced the idea of putting armed civilian volunteers in the schools trained as Auxiliary Police Officers as an immediate school safety solution. Thanks to social media, that network grows by the day through the hashtag #SchoolCivilDefense, Lamb said.
According to the website, SchoolCivilDefense.com calls on students, teachers, parents, government and law enforcement, business leaders, and members of local communities to embrace the idea that school safety needs to be everyone's concern. SchoolCivilDefense.com aims to actively promote to elected officials, government agencies, the media, and the public the use of vetted, well-trained, armed and uniformed civilian volunteers under the wing of local authorities in furtherance of the mission of Federal and state emergency management agencies and civil defense law.
Lamb said his site seeks to convince locals school boards and local government officials to create or enhance existing volunteer civil defense type programs under the auspices of county emergency management officials or police agencies. He is calling on Congress to allocate funds for a new U.S. Department of Justice grant program to support the creation and administration of local Auxiliary Police programs nationwide to provide vetted, well-trained, armed uniformed security to protect America's schools that model the Suffolk County New York Auxiliary Police program, a program Lamb served as Deputy Inspector.
To learn more about the proposal, you can follow SchoolCivilDefense.com on social media to help promote and market the Auxiliary Police solution to school violence and keep America's kids safe:
Through the site homepage, Lamb says it's time for a real School-Police-Community Partnership that stretches across all levels of government... from Local to State to Federal. Whether you're a Democrat, Republican or Independent... a Liberal, Moderate or Conservative... a Parent, Teacher, Student or Police Officer, School Safety needs to be everyone's concern.
Lamb said his efforts were influenced by the parents who attended a listening session at the White House with President Trump last week, including Andrew Pollack, father of Meadow Pollack, one of 17 people tragically killed during the Parkland attack, who is zealously calling on government leaders to fix the school safety program:
"No more talk. No more politics. No more time to kill. Time to focus on fixing the school safety problem. Now," Lamb says on the site.