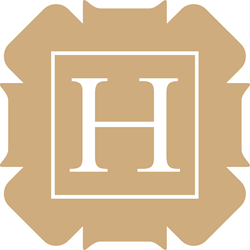 SAN JOSE, Calif. (PRWEB) March 01, 2018
Harris Personal Injury Lawyers filed a complaint February 2 in Superior Court of The State of California against Afroditi Andrews, et al.
According to the complaint, last November, a San Jose resident, Khoa Dang Le, suffered from serious and life altering injuries in an apartment fire that killed his immediate family members. The suit says, the fire started in an area of the kitchen and quickly spread throughout the entire dwelling. Furthermore, the suit stated there were no adequate safety devices to alert or warn the inhabitants of the spreading fire.
Per the complaint, Yvonne Mai Le, Thuong Xuan Le and Lingh My Thi Nguyen, Khoa Dang Le's children and wife, suffered fatal injuries as a result of not being properly alerted to the apartment fire. The plaintiff alleges the defendant, Afroditi Andrews, et al. knowingly rented the apartment without complying with California Health and Safety Codes and California Building Codes that explicitly require installation of smoke detectors in specified locations in rental units prior to renting a premises to a tenant. Also stated in the complaint, plaintiffs awoke to a black smoke-filled room, suffered burns, attempted to escape through the front door but were unsuccessful due to the rapid spread of the fire.
The suit disclosed, Le has incurred significant medical bills associated with his injuries and will continue to incur expenses associated with ongoing care. The injuries have caused a loss of quality of life and a reduced earning capacity to the plaintiff. Additionally, the suit also alleges that the defendants breached their duty of care owed to Le and his family by failing to maintain adequate, satisfactory and safe alarm systems, as required by law in the State of California. Le is represented by attorneys Ryan Harris and Brent Griffith of Harris Personal Injury Lawyers, Inc. in San Jose.
Harris Personal Injury Lawyers, Inc. represents people injured in auto accidents, dog bites, motorcycle accidents and other incidents caused by the negligence of others.
Superior Court of The State of California – Santa Clara County case number 18CV322781