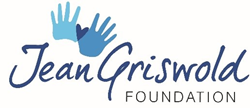 Each of these worthy organizations has improved the lifestyles of many older citizens and those who are recovering from illness or trauma.
Plymouth Meeting, PA (PRWEB) March 01, 2018
The nonprofit Jean Griswold Foundation, named for the founder of Griswold Home Care, awarded grants to 39 organizations devoted to improving the lives of seniors and others in the communities in which Griswold Home Care operates. The awards help subsidize health initiatives and home health services for those who otherwise couldn't afford them.
"Giving much-needed funds to local nonprofits that share Griswold Home Care's passion for helping people remain in the place they love—their homes—is tremendously rewarding. Each of these worthy organizations has improved the lifestyles of many older citizens and those who are recovering from illness or trauma," said Cathy Howard, co-president of the foundation and Director of Griswold Home Care of Fairfield County, Connecticut.
Here is the list of 2018 grant recipients:

Glencroft Senior Living (Glendale, AZ)
Solecito Services (Peoria, AZ)
Dignity Health (San Francisco, CA)
Neighbor Network Colorado (Castle Rock, CO)
Project Angel Heart (Denver, CO)
Stratford Visiting Nurses Association (Stratford, CT)
Bethel Visiting Nurse Association (Bethel, CT)
Jewish Family Services of Delaware (Wilmington, DE)
Delaware Quality of Life Coalition (Newark, DE)
Newark Senior Center (Newark, DE)
Area Agency on Aging Pascoe-Pinellas, Inc. (St. Petersburg, FL)
Suncoast Hospice Foundation (Clearwater, FL)
Friends of the Sunshine Center (St. Petersburg, FL)
Harry Chapin Food Bank (Fort Myers, FL)
Neighbors Network (Maitland, FL)
Lutheran Social Services of Northeast Florida (Jacksonville, FL)
Gulfside Hospice & Pasco Palliative Care (Land O Lakes, FL)
Lighthouse for the Blind and Visually Impaired (Port Richey, FL)
Tampa Lighthouse for the Blind (Tampa, FL)
Cobb Senior Services (Marietta, GA)
Advocate Lutheran General Hospital (Park Ridge, IL)
Community Ministries of Rockville (Rockville, MD)
Interfaith Volunteer Caregivers for Macomb County (Center Line, MI)
STL Village (St. Louis, MO)
Sheperd's Center of Greensboro (Greensboro, NC)
Council on Aging of Buncombe County (Asheville, NC)
Senior Transportation Connection (Cleveland, OH)
Lake County Council on Aging (Mentor, OH)
Kidney Foundation of Central Pennsylvania (Harrisburg, PA)
Meals on Wheels Northampton (Bethlehem, PA)
Center in the Park (Philadelphia, PA)
Evangelical Community Hospital (Lewisburg, PA)
Friendship Foundation, Inc. (Lancaster, PA)
Hospice Care of the Lowcountry (Bluffton, SC)
Abode Contemplative Care for the Dying (San Antonio, TX)
Mesquite Social Services (Mesquite, TX)
Houston Food Bank (Houston, TX)
Senior Services of Alexandria (Alexandria, VA)
Insight Memory Care Center (Fairfax, VA)
New Jersey Adult Day Care
The Jean Griswold Foundation is a private charity established by Griswold Home Care to further the company's belief that care for the elderly and disabled should be accessible to all. Every dollar donated is used to further its mission to support programs and services that allow seniors to age in place. Formerly the Griswold Cares Foundation, the 501c3 nonprofit changed its name in 2016 to honor the founder of Griswold Home Care, Dr. Jean Griswold, who passed away in 2017. For more information please visit http://www.GriswoldCares.org.
About Griswold Home Care
With more than 180 locations in 32 states, Griswold Home Care is one of the country's top home care agencies, providing compassionate care 24/7 to its clients. Its purpose is to give people the help they need to live in the place they love. Through this purpose, Griswold Home Care helps adults maintain quality of life despite advanced age or onset of illness through services including companion care, home services, personal care, and respite care. Founded by the late Jean Griswold, the company is celebrating 35 years and has maintained its founder's profound sense of empathy for older and disabled adults and those living with chronic conditions. For more information, visit http://www.griswoldhomecare.com or call 215-402-0200.