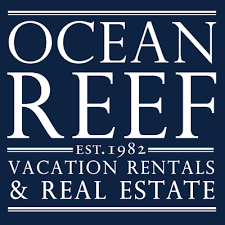 "Whether they are looking for backdoor access to the beach, a private dock for their boat, or breathtaking gulf views, these six new rentals give us the ability to provide guests with more of the luxury amenities they desire."
DESTIN, Fla. (PRWEB) March 06, 2018
Ocean Reef Vacation Rentals and Real Estate is proud announce the addition of six impressive new waterfront vacation rentals on picturesque Holiday Isle in Destin, Florida. All six distinguished properties are defined by their magnificent water views and ability to offer vacation goers the relaxing experience of "island" living in one of Florida's most attractive destinations.
"These six new Holiday Isle waterfront vacation rentals allow us to better meet the unique needs of our clientele," says Richard Olivarez, Director of Marketing for Ocean Reef. "Whether they are looking for backdoor access to the beach, a private dock for their boat, or breathtaking gulf views, these six new rentals give us the ability to provide guests with more of the luxury amenities they desire."
The six new rentals on Holiday Isle include Blue Water Escape, Magnolia Dreams, Harbor Seahorse, Holiday Blitz, Holiday Sunrise, and Waterview Towers 603. Family-friendly Holiday Isle peninsula allows visitors easy access to its sugary white sand beaches and the scenic Destin Harbor. Just down the road from Holiday Isle is HarborWalk Village, complete with its lively nightlife, exquisite dining, and luxury shopping.
Located just minutes across the peninsula from the beach, the properties with harbor or canal views include Blue Water Escape, Magnolia Dreams, and Harbor Seahorse. All three feature private boat docks. Visitors can bring their own boat or rent one locally to make the most of their stay.
The two beachfront vacation homes, Holiday Sunrise and Holiday Blitz, are designed to sleep 18 and 20 people respectively, making them ideal for fun family reunions and holiday gatherings at the beach. Both offer views of Holiday Isle's pristine white sand beaches and the stunning blue-green waters that give the Emerald Coast its name.
Holiday Isle visitors looking for luxury will find themselves in awe of the panoramic views and decidedly upscale experience provided by Waterview Towers 603. With expansive balconies and a western exposure, visitors can relax while enjoying breathtaking sunsets over the Gulf. The Towers also offer access to a lagoon-shaped swimming pool, a beautiful beach, a fitness center and tennis courts.
For more information about these six noteworthy vacation rentals, please contact Ocean Reef Vacation Rentals and Real Estate today! 800-782-8736
About Ocean Reef
Founded in 1982, Ocean Reef Vacation Rentals & Real Estate specializes in professionally managed vacation rentals and real estate sales with offices in Destin and Seacrest Beach, Florida. Staffed by an expert team who are knowledgeable in all areas of hospitality and real estate, Ocean Reef Vacation Rentals & Real Estate has earned a reputation for offering the finest properties along the Gulf Coast of Florida. Ocean Reef Vacation Rentals & Real Estate can be found on the web at https://www.oceanreefresorts.com/contact-us, and can be contacted by calling 800-782-8736.