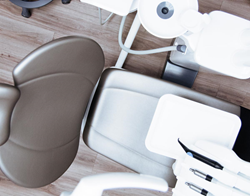 At Wise, we strongly support healthcare professionals who work to improve the lives of their local community members.
(PRWEB) February 28, 2018
2018 is looking to be a busy year for dental professionals, with improvements and changes giving the public more options regarding this important part of health care. Wise Business Plans, a longtime leader in the small business plan writers community, is offering dental professionals newly updated industry research as part of its suite of business services for creating the right kind of business plan for investors.
"Expert dental care, including a plan for preventive measures to ensure that we can keep our teeth and gums for a lifetime, is an important part of maintaining a healthy lifestyle," said Joseph Ferriolo, Director of Wise Business Plans. "Planning for the future of your business can also prevent disaster in the form of lost revenue and a business that is failing to thrive. An effective plan of action leads to quality business growth."
Wise Business Plans specializes in business plan preparation for businesses of all sizes, custom written by accomplished writers, researchers, and financial modelers, and graphically designed by experts, in support of clients just starting out, applying for a business loan, working on a business plan for investors, or leasing a new location. All Wise plans include an option for a free revision, should details change during the process and all are offered at an affordable price.
The company's latest product offering, industry research reports specifically created for dental professionals, is just one way Wise works to support those who make a difference in our world, said the company's director.
"At Wise, we strongly support healthcare professionals who work to improve the lives of their local community members," said Ferriolo. "We know that getting help with a business plan can make it easier for them to get up and running, helping people more quickly, and that means a lot to us, too."
Wise Business Plans (http://www.wisebusinessplans.com), staffed with professional MBA writers, researchers and financial experts, is a trusted partner for businesses across a broad spectrum of products and services. Our mission is to empower our clients to make the best possible business decisions, boost company performance and facilitate their funding success by laying the groundwork for strong businesses that excite, inspire and retain talented and exceptional employees.