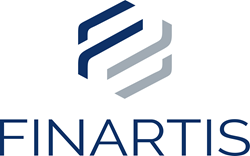 Art and Finance. Our vision is clear: a place where we create even smarter systems by combining the logic of software engineering and the calculation of finance with the creativity of the arts.
LAUSANNE, Switzerland (PRWEB) March 02, 2018
Jean-Luc Freymond, Chairman and CEO for SAGE Group SA, announced today that the company has officially changed its name to Finartis Group SA.
Jean-Luc explained that for over 30 years, SAGE has used its passion and creativity to help its clients achieve the best results: lower risks, better returns, and improved client relationships.
Times have changed and SAGE changed with them, and the company felt it needed to adopt a new name that reflects its vision better.
For SAGE, Finance has always been about creating a safe environment to preserve wealth for future generations, so that what we achieve in the here and now can be passed on to our children and grandchildren.
However, an age of low yields and high regulation has created new challenges for wealth managers. At the same time, new technologies offer vast new opportunities. In rising to those occasions, SAGE discovered the value that comes from treating technology as an art form.
Art brings a fresh dimension to the way that the company works. It's about thinking creatively, looking for fresh perspectives on every topic. It's about finding the connections between seemingly unrelated ideas and events. It's about working at the edge of their potential, constantly pushing themselves to achieve more as they transform vision into action.
Art and Finance. The company's vision is clear: a place where they create even smarter systems by combining the logic of software engineering and the calculation of finance with the creativity of the arts.
For these reasons, the company has chosen to change its name for one that embodies its vision. As of March 1st, SAGE has become Finartis.
Jean-Luc is firm in stating that no other changes can be expected aside from obvious visuals such as their homepage which changes to http://www.finartis.com. The ownership, management team and structure of the company remain unchanged.
About SAGE Group
SAGE's clients rely on its smart technology to manage ever more complex financial operations in the most cost effective and efficient way. They implement SAGE's solutions to be able to serve their clients better, leading to better client retention and improved margins. SAGE offers out-of-the box digitally-enhanced client relationship solutions that can be implemented fast. They help improve front office productivity to bring more value-added services to the clients. Our clients are able to reach middle- and back-office operations excellence through intelligent, automated straight-through processes. Our main product, Prospero, is an integrated suite of financial applications dedicated to Wealth Management and Fund Management.
------
For more information on this news, please contact Finartis at +41 21 653 64 01 (Switzerland).
------