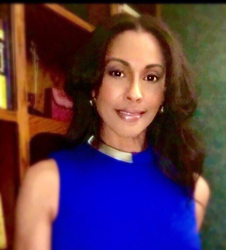 Lisa White has over 19 years of diverse experience, this strengthens Career Partners International's (CPI's) leadership team, marketing and beyond.
COLUMBUS, Ohio (PRWEB) March 01, 2018
Career Partners International Strengthens Leadership Team
Career Partners International Names accomplished executive, Lisa White, as Senior Vice President of Global Marketing and Sales Solutions
Career Partners International (CPI) welcomes Lisa White as Senior Vice President, Head of Global Marketing and Sales Solutions. Ms. White is a strategic leader with more than 19 years of diverse, professional experience in marketing, sales, and human resources – a unique combination that greatly enhances CPI's executive leadership team.
Ms. White's responsibilities include translating CPI's business objectives into global marketing strategies that will demonstrate CPI's desire to exceed client-defined solutions and drive revenue. In addition, she will manage the marketing budget, work with partner product development teams to coordinate new products and services, establish pricing and positioning, and identify and track key metrics to specific performance indicators.
"Lisa is an astute marketing strategist who possesses the innate ability to analyze and interpret data and she can, subsequently, present insights via unique data visualization techniques that are easily understood and transformed into executable plans, says the CEO of Career Partners International, Doug Matthews, she is driven by client focus, a desire to improve existing platforms and processes, and by a sensible appetite for technological innovation."
Previously, Ms. White was Vice President of Client Services for Sirva Relocation, where she and the executive team orchestrated a massive restructuring and reengineering that enabled the company to survive after one of the most distressed financial periods in our nation's history. After leaving Sirva in good shape, she ventured into an entrepreneurial endeavor for 8 years that enabled her to focus more on her marketing passions, as well the activities of her two sons. While residing in New York, Ms. White worked in the financial industry in executive positions of increasing responsibility at Citibank and BNY Mellon.
"I am honored to have joined an organization that attracts such outstanding intellectual capital, says Lisa White. Doug Matthews, CPI's CEO, exudes the type of energy and passion for helping people that can only emanate from a long history of service. I was intrigued by that desire, which I share, and by the opportunity to contribute at multiple strategic and creative levels. CPI's global network and operational structure presents unique opportunities. I am looking forward to working with our extraordinary partners to develop compelling marketing strategy that will enable CPI to share our considerable capabilities, in addition to sharing our clients' stories of success."
Ms. White resides in Columbus, Ohio and will be working from the Career Partners International Headquarters' office in Columbus.
Please feel free to reach out to Lisa:
Lisa White, Senior Vice President
Global Marketing & Sales Solutions
Lisa.White(at)cpiworld.com | 919-419-8296
http://www.cpiworld.com/contact-us/
About CPI
Partners International is a leading global provider of Outplacement, Career Management, Executive Coaching and Leadership Development services. CPI operates from over 300 offices in over 45 countries. Employers from around the world trust Career Partners International's local market experts to provide the best possible outcomes for employees across Canada, the United States, Latin America, Europe, Middle East and Africa and Asia Pacific regions.