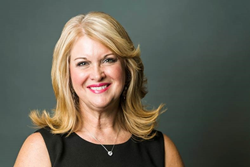 "With the rapid growth of our client base in both wind and solar, Sharon and Jennifer's knowledge and expertise will be of tremendous value to our team."
San Diego, Calif. (PRWEB) March 01, 2018
TerraPro Solutions, a leading renewable energy risk management and project financing consultancy is growing. The company is pleased to announce the addition of Sharon Nardozza and Jennifer Purczynski to its development team.
About Sharon Nardozza
Sharon comes to the TerraPro team with nearly twenty years of renewable energy experience. While at AES Wind Generation, she served as a manager of real estate transactions, working on project pre-development, financial closings, and site acquisitions. More recently, Sharron was a project coordinator at Soitec Solar where she negotiated option agreements, easements for transmission and interconnection, and obtained crossing agreements for pre-construction phases of project sites.
About Jennifer Purczynski
Jennifer began in renewable energy at SeaWest Wind Power. She served as project manager, assistant vice president of project transactions and director of asset management. She developed more than 250 megawatts of wind power and served as project representative for more than 500 megawatts of operating wind assets in California and Wyoming. In 2010 she joined Enel Green Power North America as a senior development manager, overseeing the development of multiple wind, solar and geothermal projects across the U.S. including coalition building and lobbying in support of project permitting. In 2013 she joined Cielo Wind Power and was responsible for the acquisition of approximately 25 miles of transmission rights of way for Cielo's wind development in the panhandle of Texas.
"We are extremely pleased to announce that Sharon and Jennifer have joined TerraPro Solutions," stated Kimberlee Centera, CEO of TerraPro. "With the rapid growth of our client base in both wind and solar, their knowledge and expertise will be of tremendous value to our team."
About TerraPro Solutions:
TerraPro provides development services to utility-scale renewable energy developers. Delivering solutions in Phase I - Pre Development, Phase II - Financing Due Diligence/Construction, Phase III - Construction, Phase IV - Post Construction Financing - Operations. The organization's long list of clients includes BayWa r.e., AES, Infinity Renewables, Energiekontor, and many more.
Founded as Centera Land & Title Services, the company recently changed its name to TerraPro Solutions, to more accurately reflect its expanded service offerings. TerraPro Solutions' risk management process includes in-depth risk reviews and comprehensive analysis as well as training and coaching that empowers project team members to make informed decisions about their development projects. For more information contact Annemarie Osborne 949-237-2906 aosborne@terraprosolutions.com or Vanessa Faucher 858-573-2000 vfaucher@terraprosolutions.com or visit http://terraprosolutions.com/
# # #