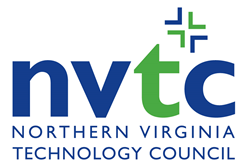 HERNDON, VA (PRWEB) March 01, 2018
The Northern Virginia Technology Council (NVTC) announced University of Virginia as the winner of its inaugural 2018 University Data Challenge, which took place as part of the 2018 Capital Data Summit on Feb. 28, 2018 at The Ritz-Carlton, Tysons Corner.
Student teams from George Mason University, The George Washington University, University of Virginia and Virginia Tech came together to combat an important issue: Veteran suicide. While Veterans make up just fewer than nine percent of the U.S. population, Veterans account for over 18 percent of all suicides in the U.S., making it a critical national issue (report).
During the competition, students leveraged data science tools and techniques to analyze the demographics of Veteran suicide and proposed ways in which social media and other data can be used to identify and locate at-risk Veterans. Students also offered solutions to addressing the issue.
The teams were judged on how well they were able to explore the available data, their overall approach and use of modeling, visualization and other big data techniques, and their creativity in presenting solutions to the challenge questions.
"Given the critical demand for qualified analytics talent in Greater Washington and across the country, it's very important to support our local colleges and universities as they prepare the next generation of data scientists to enter the workforce. Events like the Capital Data Summit and the University Data Challenge bring together the region's technology community and talent providers to help drive the workforce agenda," says NVTC President and CEO Bobbie Kilberg.
"It is exciting to see the fresh perspective the next generation of data scientists bring to data science, especially as they tackle such an important issue as Veteran suicide," shared MAXIMUS Chief Data Scientist and Capital Data Summit Steering Committee Chair Tom Woteki.
Winning team members from University of Virginia included:
•Rahul Batra, Undergraduate, Computer Science
•Anjalie Chauhan, Undergraduate, Systems Engineering
•Soukarya Ghosh, Undergraduate, Computer Science
•Paranya Jareonvongrayab, Undergraduate, Statistics
•James Yun, Undergraduate, Computer Science
Judging the University Data Challenge were:
•Phil Coachman, Cloud Solution Architect, Microsoft
•Dan Orbach, Cloud Customer Engineer, Google
•Claire Walsh, Principal Consultant, Data & Analytics, Excella Consulting
The Challenge was sponsored by Google, Microsoft, PwC and University of Virginia's Data Science Institute.
The University Data Challenge was a new feature at NVTC's second annual Capital Data Summit, which highlighted the Greater Washington region's unique big data and analytics assets. The Summit featured keynotes from GE Digital's Bill Ruh and Amazon Web Services' Alan Halachmi and Ben Snively, and panels that offered unique insights into how big data and analytics are transforming industries and producing results for organizations. View the complete Summit agenda.
# # #
The Northern Virginia Technology Council (NVTC) is the membership and trade association for the technology community in Northern Virginia. As the largest technology council in the nation, NVTC serves about 1,000 companies from all sectors of the technology industry, as well as service providers, universities, foreign embassies, nonprofit organizations and governmental agencies. Through its member companies, NVTC represents about 300,000 employees in the region. NVTC is recognized as the nation's leader in providing its technology community with networking and educational events; specialized services and benefits; public policy advocacy; branding of its region as a major global technology center; initiatives in targeted business sectors and in the international, entrepreneurship, workforce and education arenas; and the NVTC Foundation, a 501(c)(3) nonprofit charity that supports the NVTC Veterans Employment Initiative and other priorities within Virginia's technology community. Visit NVTC at http://www.nvtc.org.